A mass sewing event, dancers in the dramatic landscape, and giant grass men are amongst the happenings around Torbay for (extra)ordinary – ten days of performances, events and activities offering fresh perspectives on Torbay's unusual places and spaces.
The programme is part of Torbay Culture's Great Place Scheme and takes place from 7-16 June. It will bring together local communities with creative talent from Torbay and further afield, creating a series of events for local people and visitors to the area.
Taking place in dramatic landscapes, historic places and some of Torbay's unusual locations, the programme will feature:
Fabric of Home, a mass sewing project inspired by the invention of the domestic sewing machine by Isaac Singer. The event will take place at Oldway Mansion, the former home of the Singer Family.
500 sewing enthusiasts are invited to take part in the event which will see Oldway's South Lawn covered with sewing machines. Led by artist Amy Pitt, machine and hand sewers will create a miniature landscape of Torbay. The sewn landscape will map the homes, memories and lives of people living in and visiting Torbay.
Silence Between Waves is a dance performance set within the dramatic landscape of Berry Head, to the east of Brixham, with stunning views across the sea.
The project is led by Richard Chappell Dance, and brings together a cast of three Singaporean dancers with a community cast drawn from Torbay. It will explore through movement and sound what it means to be 'home', connecting two places across the sea.
Richard Chappell Dance will work with local dancers to explore dialogue around international collaboration. Participants will take part in two workshops and take part in the performance on Berry Head.
The programme also includes Grass Men in huge Living Costumes made from local flora, new artworks inspired by kindness created by residents of care homes with local children, and a new piece of music and dance inspired by the courtship dance of Torbay's rare seahorses.
Martin Thomas, Executive Director of Torbay Culture said:
"Our aim is to make Torbay a better place to work, live and visit, and this series of events is one of the things we're doing to make that happen. We're inviting local people to take part in some of the events, and we're expecting to see lots of residents as well as visitors in our audiences. The programme is designed to make the most of the creative talent we have in Torbay, with artists such as Richard Chappell, and we're also making cultural links with artists from Singapore and Hong Kong."
(extra)ordinary is part of Eyeview, the cultural programme for Torbay's Great Place Scheme, delivered by Torbay Culture.
The full programme is available on the Eyeview website, and more events will be added in the coming weeks.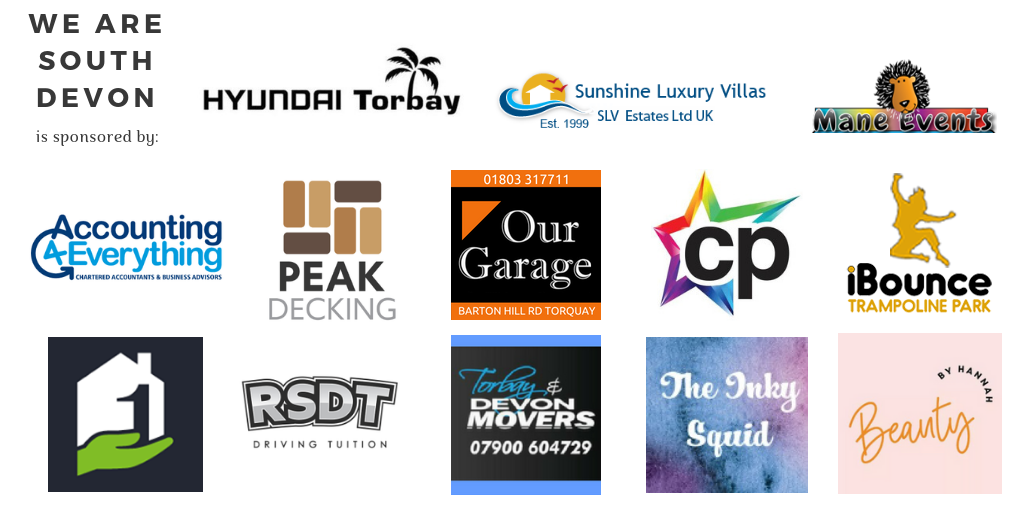 You can join us on our social media pages, follow us on Facebook or Twitter and keep up to date with whats going on in South Devon.
Got a news story, blog or press release that you'd like to share or want to advertise with us? Contact us