Young people from Newton Abbot's pioneering secondary school have begun working with a leading healthcare provider to support those struggling with mental health issues.
Marking the launch of South Devon University Technical College's (UTC) Mental Health Ambassador (MHA) Programme, 11 students have qualified as fully trained MHAs. Working with Virgin Care's Early Help for Mental Health (EH4MH) service, MHAs have been trained to support young people who struggle with their mental health and the pressures that students often face in modern society. Their peers can easily identify them around the college by the enamel badges that they now wear.
The news comes after results in the NHS funded 2018 mental health study in young people showed high rates of mental health issues in 16-19 year olds. Over a fifth of girls included in the study have an emotional disorder and half of those were found to self-harm*.
During their six hours of training, the MHAs have gained new skills in how to confidently recognise signs of stress and anxiety amongst their peers and how best to offer support. They also explored how social media can have an impact on an individual's mental health. The ambassadors are fully trained on South Devon UTC's safeguarding processes and are aware of the procedures in place to ensure each and every student is safe.
The MHAs have now begun to put procedures in place to drive this vital programme forward. An anonymous help desk will be set up where struggling students can write down their questions and concerns for the MHAs to consider and address. Support drop-in sessions will be managed on a rota basis, providing a quiet space for the ambassadors to help students who need somebody to talk to. Digital boards on display around the college will ensure that information about the MHAs is well circulated and regular weekly ambassador meetings will ensure that the group share their concerns and observations of the wider college community.
Sarah Lewis, Virgin Care's EH4MH Operational Lead, said: "Working with South Devon UTC has been a part of this inspiring time. SDUTC has designed a Mental Health Strategy with the support from EH4MH that aims to create a mentally healthy environment for students, staff and the wider school community.
"The Mental Health Ambassador Programme brought forward student volunteers who showed a great deal of passion and determination in learning methods of living in a mentally healthier manner and transferring this into key action points for practical change in both their personal lives and the school environment.
"We were truly impressed with their level of engagement, interest, motivation and enthusiasm to drive new ideas forward."
Principal Claire Plumb commented: "The team at South Devon UTC continue to provide outstanding support for our students and to take this one step further, we are delighted to announce the launch of our Mental Health Ambassador programme. The emotional wellbeing and mental health of our students and staff is an extremely high priority for us, particularly in this day and age where social media has proven to be a huge influence on an individual's mental health."
Claire continued: "The MHAs will offer a friendly ear to other students. Sometimes, it's easier to talk to your peers rather than an adult so we hope our new MHAs will encourage others to speak out about any mental health issues they may be struggling with. We'd like to say a big thank you to the Virgin Care team who have provided our MHAs with vital knowledge and skills which will help other young people at South Devon UTC going forward."
To mark the launch of South Devon UTC's Mental Health Ambassador programme, the Newton Abbot college hosted a workshop for parents which explored how they can support teenagers who experience stress and pressure.
One Year 10 parent commented: "I found the session really helpful in understanding a few simple techniques to parent a teenager more effectively and I feel less frustrated now I know a little more about how the teenage brain works. My experience of the special needs department at South Devon UTC have been excellent and I truly value such a unique group of professionals."
The pioneering college on Kingsteignton Road, with its state-of-the-art facilities, offers an innovative model of learning for students that provides professional academic and technical education aimed to 'develop a new generation of engineers, scientists and environmentalists'. Unlike many other colleges, South Devon UTC have a higher proportion of their students studying triple science compared to the national average.
South Devon UTC is currently recruiting students for the 2019/20 academic year. Young people with a flair for science and engineering due to start Year 10 or Year 12 in September 2019 are invited to the next Open Evening on Wednesday 5th June 2019, 5-7pm. Alternatively, you can contact the college for more information. Call 01626 240201 or visit http://southdevonutc.org/open-evenings/
*https://www.tes.com/news/truth-about-mental-health-schools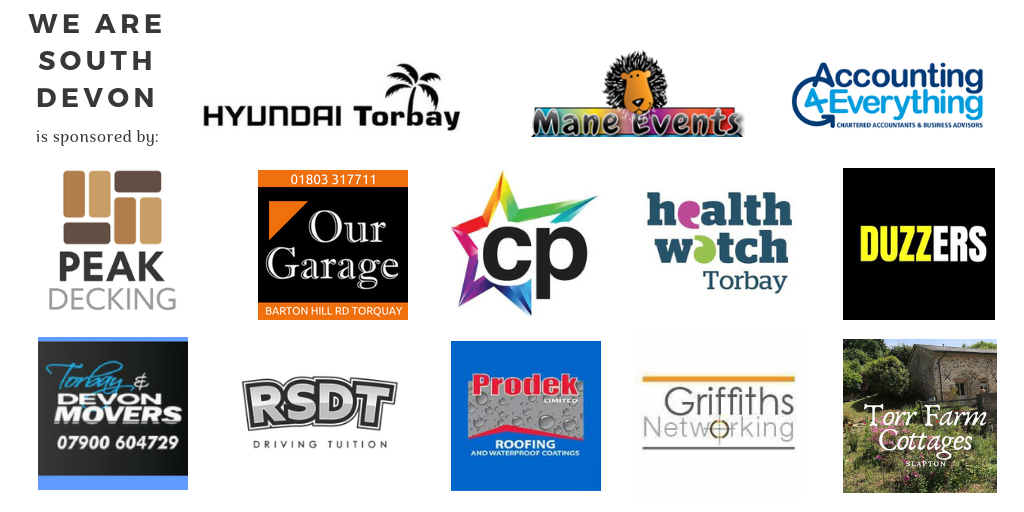 You can join us on our social media pages, follow us on Facebook or Twitter and keep up to date with whats going on in South Devon.
Got a news story, blog or press release that you'd like to share or want to advertise with us? Contact us