Torbay Council has appointed a new Director of Children's Services (DCS). Andy Dempsey joins the council's Joint Commissioning Team, which comprises of Adult Services, Children's Services and Public Health.
The DCS post is being retained for an initial period of 12 months to enable the children's improvement plan to be delivered and for due diligence to be carried out with the Integrated Care Organisation.
Andy Dempsey was until recently the Director of Children's and Youth Services at St Helen's Council and started his new full time role at Torbay Council on Monday 4 July.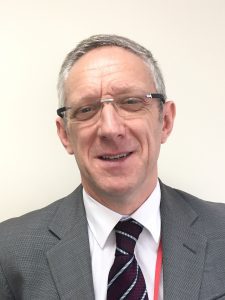 Richard Williams, who temporarily stepped back into the post of DCS late last year will briefly return to his substantive post of Director of Innovations and Special Projects. This fixed term post will finish at the end of July as mutually agreed with Richard when he accepted the position.
Chief Executive, Steve Parrock, said: "I'd like to thank Richard Williams for his commitment to children in Torbay. Needless to say I am very grateful to him, not only for establishing some innovative ways of working with our partners through the SWIFT project, but also for stepping back into the DCS post to help us through an exceptionally difficult period.
"I'm also pleased to welcome Andy to Torbay Council. He has an impressive track record and will play an integral role in driving forward improvements and changes to Children's Services."
The Executive Lead for Adults and Children, Julien Parrott, said: "I am looking forward to working with Andy and building on the work already underway. I'm sure he will play a crucial role in helping the council to achieve its ambitions and deliver the best possible services for children in Torbay."
Andy Dempsey, the new Director of Children's Services, said: "I am looking forward to the opportunity this role presents to enable Torbay to achieve its ambitions. This is an exciting time to join Torbay Council and offers many challenges. My priority is to make the necessary improvements to ensure we run efficient and effective services for children and their families."