A 41 year old man from Newton Abbot was convicted of the murder of Adrian Munday today (13th June)
The jury at Exeter crown court found Stuart Hodgkin, originally from Basingstoke, guilty. He will be sentenced on Tuesday, 14th June.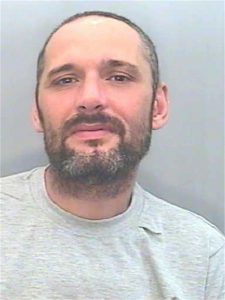 Adrian Munday, 51, was found deceased at a property on Wain Lane, Newton Abbot on Tuesday 6 October 2015.
Following the results of a forensic post mortem, police launched a murder investigation.
Stuart Hodgkin was arrested in Hampshire and charged with his murder. He first appeared before Plymouth Magistrates' Court on 21 October 2015.
Detective Chief Inspector Mike West, Major Crime Investigation Team, said:
"Adrian Munday was known locally as a gentle giant.
"At this trial, family, friends, and the associates that he used to chat with as he walked through Newton Abbot town centre, have described him as being caring, friendly and kind.
"Adrian was also a vulnerable adult who had suffered a brain injury at birth and who, with the love and support of his friends and family, had started a new life in his own home, until he was targeted by a manipulative criminal, Stuart Hodgkin.
"Hodgkin manipulated Adrian in the weeks prior to his murder. This led to Hodgkin taking over Adrian's home, stealing his money and disposing of his most prized possessions for his own personal financial gain. When Adrian's finances had been exhausted, Hodgkin killed Adrian in a savage attack which saw Adrian suffer injuries all over his body including 20 rib fractures, broken toes, and significant head and brain injuries which led to his death.
"Once he realised that he had murdered Adrian, Hodgkin set fire to Adrian in an attempt to destroy evidence, hide his evil crime, and to give him the opportunity to escape from Devon and Cornwall.
"That 'escape' was only temporary, and within the first 24 hours of designating him as a suspect, Hodgkin was arrested in Hampshire.
"Despite their trauma Adrian's family have acted with courage and dignity throughout the police investigation and subsequent trial. Their collective strength is a testament to the memory of their son and brother and I would like to thank them for the support that they have provided to our enquiry team since their tragic loss.
"Now that Hodgkin has been found guilty of this crime we hope Adrian's family can be satisfied that justice has been done and that they can grieve for Adrian in peace."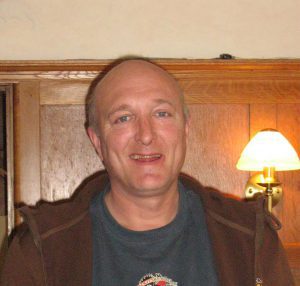 Adrian Munday's family said:
"Our family were shocked and devastated by the callous and brutal murder of Adrian, our loving and beloved son, brother and uncle. Adrian's long-term mental health issues, coupled with his kind, caring and unusually trusting nature, made him particularly vulnerable.
"However after a lengthy period of supported care he was finally living independently, and we were very hopeful for his future. Adrian had the misfortune to meet up with Hodgkin, an incredibly manipulative and violent man, who immediately took advantage of Adrian's kindness and inability to stand up for himself.
"We believe Adrian suffered emotional torment in the period before the savage and sustained beating which led to his death. Words simply cannot describe the depth of our distress about this appalling, abhorrent and senseless crime, which has robbed us of an integral part of our family. His death has left a great hole in our lives. Adrian is deeply, deeply missed, and always will be.
"We hope Hodgkin's life sentence will mean he will not be able to hurt any more innocent and trusting people. We wish to thank Devon and Cornwall Police for their huge effort in bringing Hodgkin to justice, and the Family Liaison Officers and the Victim Support organisation for their support during the period since the murder.
"We also wish the thank from the bottom of our hearts, the people who gave statements to the police, and bravely stood up in court to give evidence, enabling the court to build a picture of the final two or three weeks of Adrian's life. Justice could not have been done without this."