It was in the early years of the Second World War that Odette Keun came to live in Torquay. Odette ended up in our town as she had been bombed out of the Mount Royal Hotel in London.
Odette was a travel writer, the daughter of a Dutch diplomat and of French birth. Today she is probably best known as the lover of HG Wells. This is perhaps a bit unfortunate as Odette was a committed and visionary writer in her own right. Yet, Herbert George Wells was one of modern Britain's greatest writers with an immense readership of his science fiction novels, 'The Time Machine', 'The War of the Worlds' and 'The Invisible Man'. Wells also wrote best-selling contemporary works and dozens of short stories and was an advocate of progressive politics. His writing made him an international celebrity and a close friend of world leaders and intellectuals. It was just Odette's bad fortune to be ever in his shadow.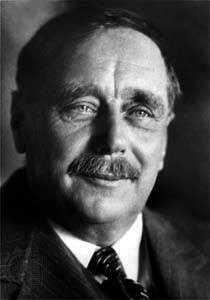 Odette and Wells (pictured right) were together between 1924 and 1933 and lived in Lou Pidou, a house they built the town of Grasse, France – know as the world's perfume capital (pictured left). Their relationship began when Odette heard that Wells was in Geneva. She moved into a nearby hotel and phoned him with an invitation. On arrival the author was shown up to a dimly lit room, where a, "dark slender young woman in a flimsy wrap and an aroma of jasmine flung herself upon me with protests of adoration".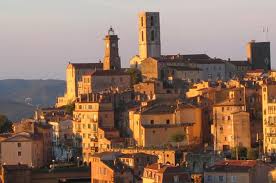 Wells found Odette to be eccentric and entertaining. Before long they were living in their French farmhouse, which became Wells' winter residence. Wells was infatuated and dedicated his longest book 'The World of William Clissold' to her – the book describes the countryside of southern France. While in residence, the couple were joined by their famous friends.
However, Odette was anything but a conformist and Wells was often shocked by her behaviour. This included: recounting intimate details of their sex life to visitors; using the f-word in polite company; threatening to blackmail him if he left her; and, on one occasion, turning up with a revolver and a plan to murder a common enemy.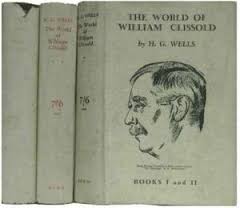 But we shouldn't define Odette just by her relationship with Wells. She was also a writer who explored solutions to the world's problems as she travelled. When she examined the behaviour of the British, for instance, she commented how strange it was that the young university-educated Englishman on holiday in the 1920s was, "an exceedingly silly, rowdy and obnoxious young animal" – no change there then. Yet, in the Sudan, the "youth we know in Europe as a Nuisance and a Stupid had become one of an order of Samurai". He was dignified,"unselfish professionally", stoical, and practised "sexual austerity". She concluded that the individual has the capacity to rise to a challenge.
Odette was one of the first to comprehend the dangers of totalitarianism. She accused fellow liberals in the 1930s of being "spineless" in failing to meet the growing ideological challenges of Fascism and Communism. Liberal democracies were seen to be failing during a series of economic crises. Meanwhile, the rivals to liberalism and democratic socialism were offering alternatives that could raise the standards of living of millions of ordinary people by utilising modernity, science and technology. Hitler, Mussolini and Stalin could point to the potential of government intervention and planning – but at a terrible price.
Odette's alternative to the extremes of capitalism and totalitarianism emphasised private property and individual initiative and joined these freedoms with "resourceful" state intervention. She warned against excessive interference by either business or government and demanded that freedom of speech and conscience be guaranteed.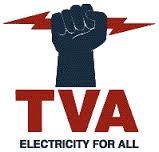 In 1937 Odette looked to Knoxville, Tennessee, the headquarters of the Tennessee Valley Authority (TVA) as a third way between unfettered capitalism and totalitarianism. The TVA was an experiment in social planning that attempted to combine the best elements of planning, technology, and democratic control. For Odette it showed the way in which democracy could embrace modernization – a workable alternative to Stalin's, Hitler's and Mussolini's models of development.
Let's not see Odette Keun (1888-1978) as just one of a long line of HG Well's lovers.
For more community news and info, join us on Facebook: We Are South Devon or Twitter: @wearesouthdevon