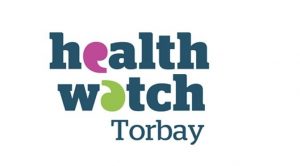 COMMUNITY OPEN DAY
Saturday 7th September 2019 from 10am– 2pm will see the Paignton Health and Wellbeing Centre community open day.
It'll be a chance to find out more about the services that are available from the centre – as well as in and around Paignton –  to support your and your families' health and wellbeing. Refreshments will be provided by the Paignton League of Friends and there will be:
Free blood pressure, weight and height health checks
Free taster sessions for strength and balance classes
Hearing checks and repairs
Opportunities to meet staff and volunteers
Family fun for the children
There will also be stands and information about:
The HOPE programme
Wellbeing Coordinators
Technology to support your health and care needs
Digital inclusion project
Depression and anxiety service
Healthy lifestyles
Benefits, debt and housing information and advice
And, they tell us, much, much more….
Paignton Health and Wellbeing Centre is located Church Street, Paignton – and, if you need it, parking is available in the town centre close by.
Bob Jope HEALTHWATCH TORBAY