National TV is putting a magical new twist on life at Paignton Zoo. The Zoo is a major new children's comedy series starring the vocal talents of actor and comedian Hugh Dennis and a team of comedy voice artists.
The CBBC series reveals a secret world of talking animals; Paignton Zoo and Living Coasts together portray one fictitious zoo. The BBC Natural History Unit spent three months last summer filming for the series. Paignton Zoo and Living Coasts spokesperson Phil Knowling said: "It's sharp, quick-witted and extremely well written. Grown-ups will enjoy this as much as children!"
A total of 15 10-minute episodes will be shown weekday mornings from Monday 14th August. Phil Knowling: "The show is going to turn some of the animals at Paignton Zoo into furry, scaly and wrinkly reality TV stars. Some of them play fictional characters – the Western lowland gorillas, for example, who are probably the stars of the series."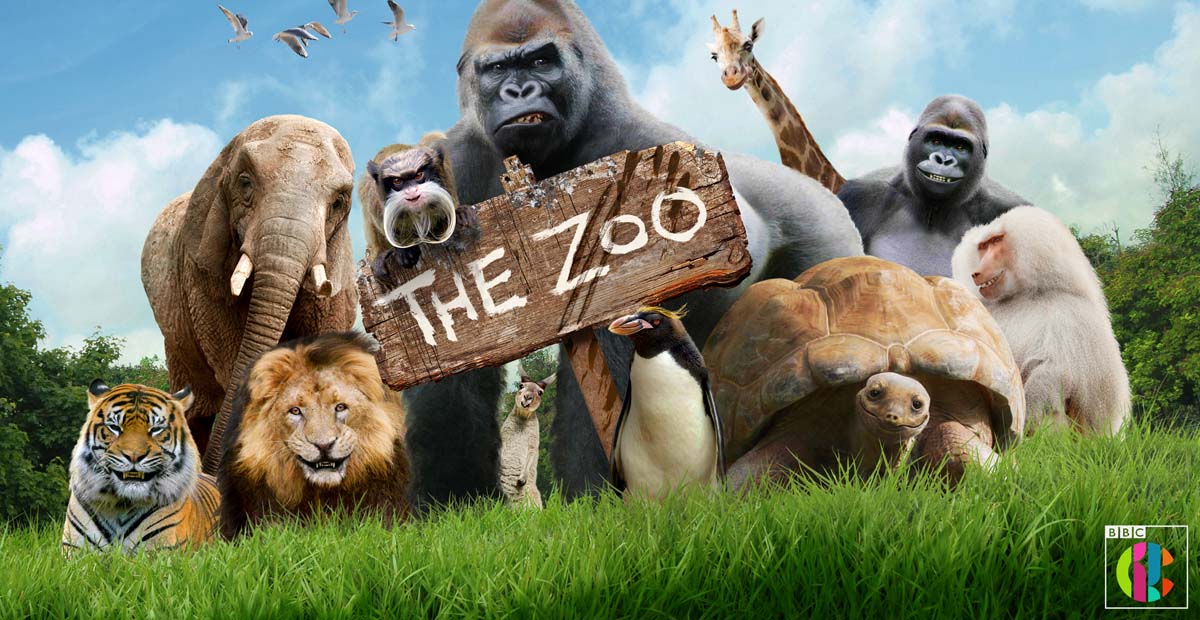 Silverback gorilla Kiondo plays Jurgen, who thinks he runs the Zoo, while Kivu plays his sidekick, Geoffrey. N'Dove plays beach-bum dude Dave and Pertinax plays easy-going old-timer Hank. In addition, there are beat-boxing giant tortoises, wise-guy baboons, vegetarian lions and a penguin with an identity crisis.
Documentary, animation and comedy come together in this unique take on day-to-day life at the zoo. Narrator Hugh Dennis presides over the action as he converses with both staff and animals – revealing comical observations and hilarious misinterpretations of events.
"We hope the show will inspire children to visit us, to love the natural world – and to grow up to be wildlife conservationists!"
Series producer and co-writer Aaron Paul: "It's a kind of Animal Magic for the 21st century. It links the charm of Johnny Morris with the latest technology and modern humour to create a show which has real cross-generational and cross-gender appeal – there really is something for everyone."
You'll find episodes of The Zoo here: http://www.bbc.co.uk/cbbc/shows/the-zoo
Paignton Zoo Environmental Park is a registered charity. For more information go towww.paigntonzoo.org.uk or ring 01803 697500.
[do_widget id=text-36]
Return to our home page for more local news here.
You can join us on our social media pages, follow us on Facebook or Twitter and keep up to date with whats going on in South Devon. Got a news story, blog or press release that you'd like to share? Contact us