Update: https://wearesouthdevon.com/police-confirm-man-has-died-after-body-recovered-from-sea/
---
Emergency services were called to Torre Abbey this morning after reports of a body seen in the water.
The area was cordoned off whilst a search took place and a person recovered.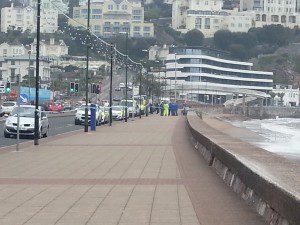 It is unknown on the condition of the person, believed to be male.
Emergency services are still at the scene.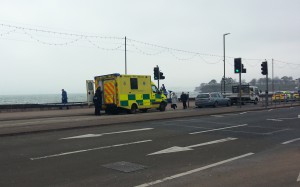 Police, coastguard and ambulance are in attendance.
We will continue to update as information becomes available.
Join us on Facebook:
[do_widget "Facebook like box (jetpack)"]