It has been confirmed that the man recovered from the sea in Torquay this morning, has died.
The man, whose body was seen floating in that water, was taken to hospital by ambulance but pronounced dead on arrival.
Torbay Coastguard were called to Torre Abbey just before 10am this morning:
The area was cordoned off whilst the body was recovered from the water.
Police, Coastguard and ambulance were in attendance.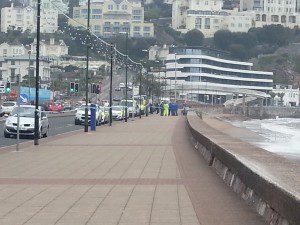 We will continue to update as information becomes available.