Update: An elderly couple were taken to Torbay Hospital. The extent of their injuries is unknown.
Ascension Way is currently closed both ways closed following a collision.
The collision happened on junction of Ascension Way and Beechfield Avenue.
One vehicle has left the road and onto the bank at the side, at least one other vehicle was involved.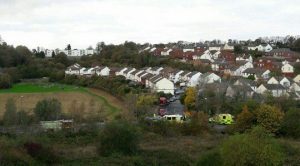 All emergency services have been at the scene.
It is currently unknown if anyone has been injured
Traffic is slow around the area with delays.