The 37th annual Rotary Pedal Car Grand Prix was held on Torre Abbey Meadow yesterday.
The event started at 10am, with time trials starting at 11am and then the 2 hour endurance race from 2pm.
Some of our readers were there to catch the action for us.
Wendy Cook was there to capture the teams as they fought hard to win (and not fall over):
Adrian Kelsey also caught the race in action (Adrian has a Facebook page here)
After 2 hours of racing, it was the mighty Torbay Holiday Helpers Network who won – the second year in a row. Well done THHN!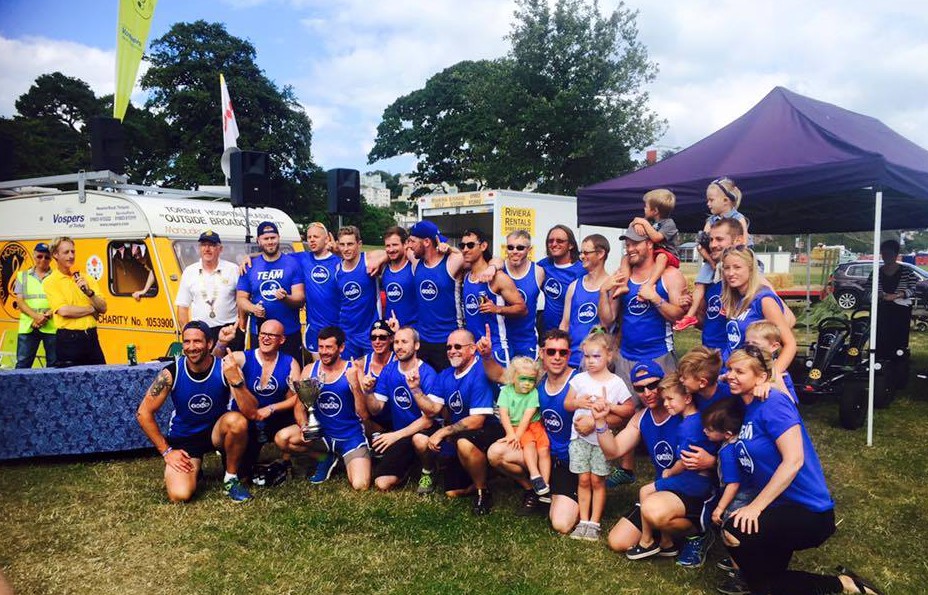 Torbay Holiday Helpers Network provide free action packed holidays for families who have seriously ill children, families who are bereaved (loss of child or parent) and families who have a terminally ill parent. If you would like to find out more, visit their website www.thhn.co.uk or their Facebook page here.