Registration for Rowcroft's pirate-themed Sleep Walk 2017 is now open!
We Are South Devon readers can sign up for South Devon's swashbuckling girls' night out today at www.rowcroftsleepwalk.org.uk for the discounted price of £15 per adult using discount code WASD17.
This year the massively popular Rowcroft Sleep Walk takes place on Saturday 8 July, inviting ladies to complete their choice of five or ten mile night walks starting and finishing at Torbay Leisure Centre.
For the first time in its six-year history ladies as young as eight-years-old are also able to take part in this year's Rowcroft Sleep Walk.
Rowcroft's Events Manager, Daniel Robson, explained: "We know there are many children who've been waiting for an opportunity to take part in The Rowcroft Sleep Walk with their mums, sisters and even grandmothers, so we're delighted to be able to offer them the chance to take part in our 2017 event and support their local hospice."
Since it began in 2011 The Rowcroft Sleep Walk has raised more than £1,000.000 to help local families living with life-limiting illnesses. Organisers are hoping this year's event will raise more than ever.
Daniel added: "As you may be aware Rowcroft experienced a significant funding shortfall in 2016 and is still trying to regain financial stability.
"Each pound raised by the ladies taking part in the Rowcroft Sleep Walk is more important than ever and will make a huge difference to Rowcroft's future; helping to secure care for thousands of families who are living with life-limiting illnesses in South Devon every year – your friends, neighbours and loved ones."
Sarah Hall took part in Rowcroft's 2016 Sleep Walk with her daughter and Mum and is now encouraging ladies to sign up and take part in the 2017 event.
She said: "My Auntie Liz was cared for by Rowcroft and the experience she had was unbelievable. The staff were so caring and nothing was too much trouble.
"We took part in The Rowcroft Sleep Walk in memory of Auntie Liz and to give something back – it was amazing! The atmosphere was epic; there is so much to see and everybody is so happy, we smiled from start to finish!"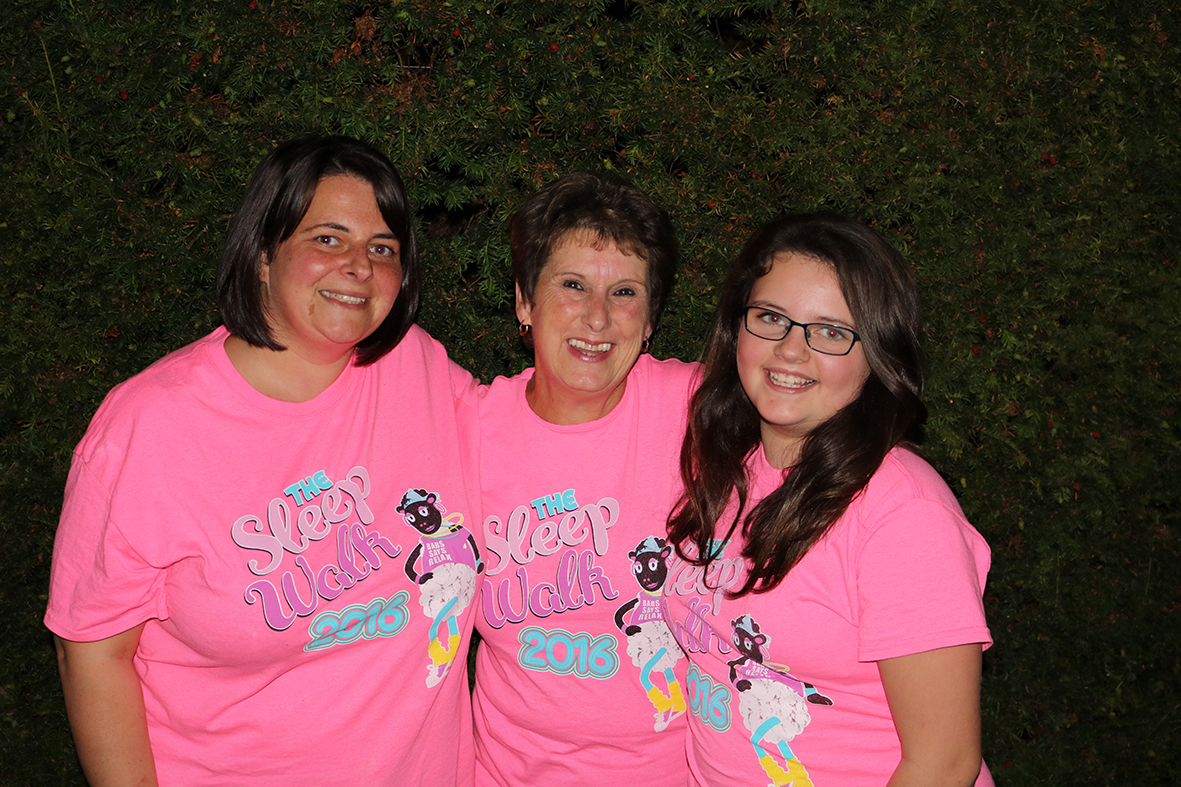 She added: "Rowcroft staff are wonderful and caring but they need your support so please either take part or donate to the brilliant Sleep Walk ladies!"
To sign up for The Rowcroft Sleep Walk today, visit www.rowcroftsleepwalk.org.uk.
You can join us on our social media pages, follow us on Facebook or Twitter and keep up to date with whats going on in South Devon. Got a news story, blog or press release that you'd like to share? Contact us