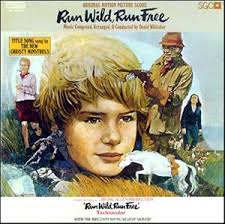 Continuing our series of movies filmed on location in glorious South Devon, it's now the turn of Run Wild, Run Free (1969). This "sensitive and beautiful film" was mostly filmed on Dartmoor but it's the brief clip of Newton Abbot and the town's market which interests us here.
Run Wild, Run Free was directed by Richard C Sarafian and starred John Mills, Sylvia Sims and Mark Lester. It was written by David Rook, based on his novel The White Colt.
The plot has Philip (Mark Lester) as a troubled 10-year-old boy who has refused to speak since the age of three and who keeps fleeing the family home. His interest is in the wild animals of Dartmoor, and he sets his heart on capturing and taming a wild white pony he's seen.
Out roaming the moors, Philip encounters a kindly retired Colonel (John Mills) who sees the boy as a person who must be patiently drawn out just like the animals he so loves. The Colonel introduces Philip to the wonders of the moors and the lad befriends a farm girl neighbour, Diana (Fiona Fullerton).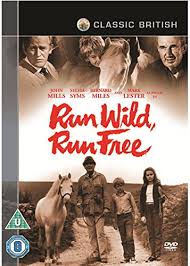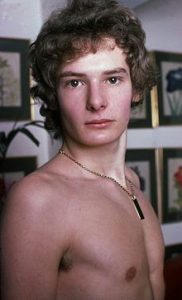 The child star Mark Lester was best known for playing the title role in the 1968 musical film version of Oliver! He didn't do much more acting and gave up at the early age of 19. Mark was a close friend of Michael Jackson and is godfather to Jackson's three children. In August 2009 he gave an interview to the News of the World in which he claimed that he could be the biological father – through sperm donor – of Paris Katherine Jackson, the late singer's daughter. Brian Oxman, former lawyer for the Jackson family, on the other hand, rejected the claim in a television interview, stating, "The thing I always heard from Michael was that Michael was the father of these children, and I believe Michael."
John Mills is certainly a British acting legend. He took the lead in Great Expectations in 1946, and subsequently played Captain Scott in Scott of the Antarctic (1948), starred in The Colditz Story (1954), Above us the Waves (1955) and Ice Cold in Alex (1958). For his role as the 'village idiot' in Ryan's Daughter he won a Best Supporting Actor Oscar (1970).
Fiona Fullerton made her film acting debut at the age of 12 in Run Wild, Run Free but is perhaps best known for her roles as Alice in the film Alice's Adventures in Wonderland (1972), and as KGB spy Pola Ivanova in the 1985 Bond film A View to a Kill. In 2013 Fiona was one of the celebrities in BBC TV's Strictly Come Dancing.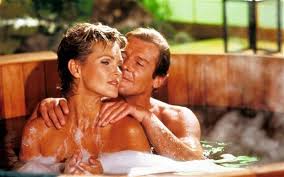 In this clip, at around 4 minutes in, Philip visits Newton Abbot. The large cooling tower has long gone as has the power station. However, some of those locals featured in the crowd scene where the boy gets lost in the Newton Abbot Market will still be around: