On 27th April Scott and Kiley Green are running the London marathon for MACS – Micro and Anophthalmic Children's Society, who support children born with no eyes or underdeveloped eyes.
The target we have been set to raise is £2,500.
On Sunday 8th February a skydive took place at Dunkerswell in Devon to help with the fundraising efforts and these brave souls jumped 15,000 foot from an aeroplane to help raise funds for MACS.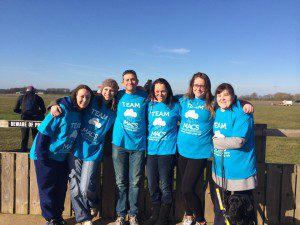 Another skydive is being organised for Sunday 3rd May if anyone would be interested in taking part please get in touch 07761 943088 or kileygreen@hotmail.co.uk.
Minimum sponsorship required is £395 but full support will be offered with ideas and help to raise the money.