A man from Starcross has been jailed for 28 years for child sex offences.
Robert Singleton, 33,  was sentenced on 6th May at Truro Crown Court to 28 years in prison for historic sexual abuse dating back to the 1990s.
Singleton was convicted of committing ten serious sexual assaults against four young girls in Starcross and nearby villages between 1995 and 2013.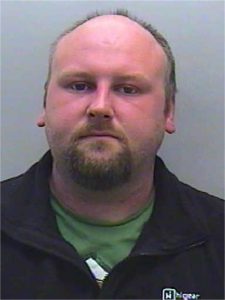 The victims were aged between 5 and 11 when the abuse started. The court heard that Singleton threatened the 5 year old not tell anyone about the abuse.
Singleton was found to be in possession of indecent images of children on his mobile phone when he was arrested on 15 April 2014.
On sentencing, His Honour Judge Carr commented that Singleton proved to be a manipulative, dangerous man who showed no remorse. The illegal material found on his mobile phone at the time of his arrest showed the Judge that he still had a sexual interest in children.
Judge Carr described Singleton as a predatory paedophile who presented a risk to children and the extended sentence of 28 years reflected the seriousness of the risk he poses.
The sentence included a minimum term of 22 years to serve, with six years on licence. He will have to show he no longer represents a risk to children before he will be released.
Detective Chief Inspector Neil Ralph, Public Protection Unit based in Ashburton, said: "This disturbing case has resulted in an extremely dangerous man being given a lengthy custodial sentence, which reflects the seriousness of his offending, to protect the local communities.
"I would like to pay tribute to the bravery of the victims in coming forward, contributing towards the safety of others who may have been offended against in the future.
"I would also like to thank the dedication and professionalism of the investigation team, including detectives from the Devon Public Protection Unit, members of the Digital Forensic Unit and Sexual Offences Liaison Officers. Without their skills and determination this case may not have reached the final conclusion.
"It is the hope of everyone involved that this sentence will bring some closure to the affected families and they can hopefully move on with their lives."