Two student nurses have praised Torbay and South Devon NHS Trust for changing their lives through an apprenticeship scheme.
Elaine Wilson and Nina Henton-Waller, who both work at Torbay Hospital, have spoken out ahead of National Apprenticeship Week which highlights the opportunities to train and study while enabling further development through a professional career.
Both students urge anyone at any age and stage of their careers to explore the exciting opportunities at an Apprenticeship Open Day on Monday (March 4) at the Horizon Centre at Torbay Hospital from 9am to 4pm.
Nina, 42, who is married, works on placement at the Cardiac Care Unit. Elaine, 41, married with children is on placement at the Substance Misuse team. Both are in the second year of their condensed course and graduate next year with Plymouth University which oversees their study.
Elaine has worked in the hospital for 20 years as a health care assistant and band four Assistant Practitioner and came to a point where she could not develop further in her career, but now has new horizons to explore thanks to the apprenticeship scheme.
She said: "I can't thank the Trust enough for giving me this chance to become a registered nurse. I worked in Dermatology latterly and although my career had been interesting I wanted to develop further and to do so I needed to become a registered nurse. I looked at the sponsorship route previously, but it was not ideal.
"The apprenticeship allows me to still earn a salary and have my tuition fees paid, to conduct placements at the hospital or Torbay area where I worked anyway which is close to home and my teenage children and gives me a guaranteed job after graduation. This will now create new learning opportunities and open many doors to a variety of potential places of work. Despite being older and not your typical young person, I have found this the only route that fits in with my financial/work/family life balance. I am really looking forward to working once graduated and feeling like I can finally repay what has been invested in my education.
"I'd encourage anyone from any background with or without family or other commitments to look at apprenticeships and see if it will work for them.''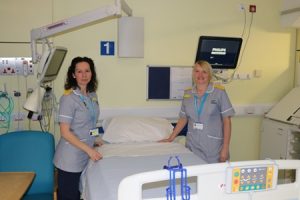 Nina, 43, who previously worked on the emergency department, said: "I am so grateful to the Trust for giving me this chance to fulfil my potential and give holistic care to my patients which I could not do as a health care assistant because we were always supervised by a registered nurse and they took responsibility for our actions. We are supervised under training and once trained we will be able to work and be accountable for our own care.''
She added: "There's no way either of us could have afforded to leave the Trust and train and travel far and wide to placements and have a family life. I've also had an amazing range of placements like the cardiac unit and stroke unit, so we can see things we've never seen before. The cardiac unit has been brilliant for learning about teamwork on an NHS medical unit.
"I'd have never have had this wonderful opportunity without the Trust giving me this break on apprenticeships, everyone should see if it suits them.''
Maria Hewitt, Stroke Ward Sister, said: "We really appreciated Nina when she had a placement with us on Teign Ward. Her experience she brought with her from the acute ward was really useful and she was a welcomed asset. We miss her!''
Both nurses qualified for the apprenticeship by passing the assistant practitioners course and their maths and English GCSEs. Because of their experience they only have to complete two years of a normal three-year apprenticeship. Once qualified, Elaine and Nina will retain the in-service benefits (wages and annual leave) they accrued before they began their apprenticeships.
The open day gives would-be apprentices the chance to talk to current apprentices, vocational and clinical education teams and South Devon and Plymouth University and more. Further details on Tsdf.apprenticeships@nhs.net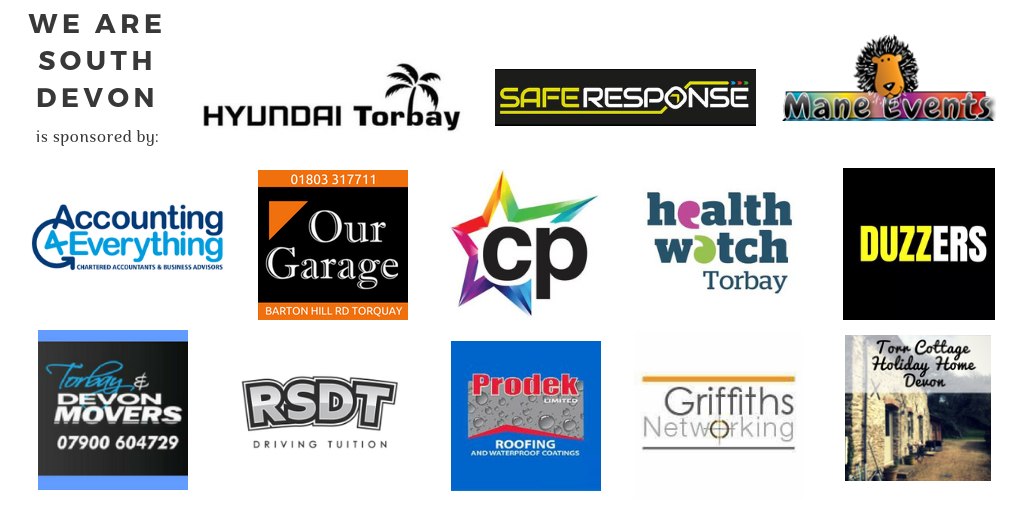 You can join us on our social media pages, follow us on Facebook or Twitter and keep up to date with whats going on in South Devon.
Got a news story, blog or press release that you'd like to share or want to advertise with us? Contact us