In July 1951 taxi driver Jack Driscoll was returning home from Newton Abbot early one Monday morning in "drenching rain" when "he saw a ghost."
The Torquay Times and South Devon Advertiser reported how Jack "was just nearing Lawe's Bridge when he saw a man step off the pavement by the Torbay Hospital driveway. Thinking it must be a 'fare' he slowed down. The man carried on walking, without glancing left or right, and Jack had to brake hard to avoid an accident."
Jack was so infuriated by this that he pulled over and got out of his car "to give the jaywalker a piece of his mind." However, to his great surprise, there was no one there. The roadway and pavements were empty, with "no possible place for anyone to hide."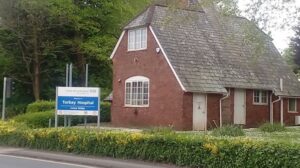 Jack told the paper, "It sent a chill down my spine, I can tell you…I just jumped back into my seat, put my foot down – and got away as quickly as I could."
Not surprisingly, Jack then became a bit of a figure of fun at the Luxicab Garage, which was situated opposite Odeon Cinema and is now Abbey Road's Lyceum Theatre. Nevertheless, Jack was clear about what he had seen.
No one could offer a "satisfactory solution" to what had happened to him: "I couldn't have been mistaken…The fellow – he was dressed in a light raincoat – was there all right, and my headlights were full on him – besides, there is plenty of light just there."
Jack's experience is just one more chapter in the never-ending compendium of Torquay supernatural sightings. Yet, it's worth noting that the article refers to Lawe's Bridge and not Lowe's Bridge.
Both spellings have been used for over a century.
'Lowe's Bridge' is correct. The name has always been entered as such in Ordnance Survey maps.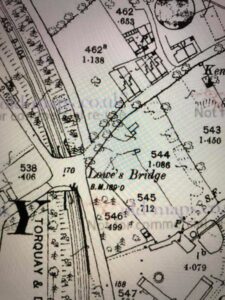 The apocryphal story is that, when the route of the new railway was being decided in the 1840s the London surveyors asked a passing man whose land they were going to cross. The strongly accented Devonshire local said 'Lowe's Farm', but the surveyors misheard.
None of this would have been anything more than of minor local interest; few of us would ever have the need to cross this little rural bridge anyway. Then it was decided that Torquay needed a new hospital. A property known as Hengrave House was subsequently purchased from Major KP Kitson and the new hospital opened in 1928.
Since that date we have all needed to get there.
There is another story that there was a printing error in a Devon General bus timetable and so buses were marked up 'Lawe's Bridge'.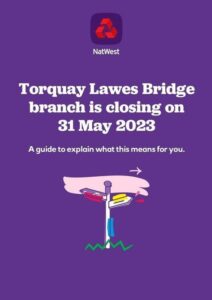 At one time it was said that a sign-writer misspelt the name of the post office as 'Lawes', though it was later rectified. Yet, when the branch was closed in May of this year, they still called it Lawes Bridge.  Even the Hospital itself adopted the Lawe's spelling, but now correctly identifies 'Lowe's' on signs, letterheads and web pages.
Nevertheless, for many locals both 'Lawe's' and 'Lowe's' have been interchangeable ever since.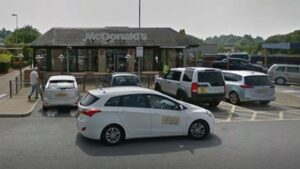 Place names still evolve. Now some younger folk seem to call Lowe's Bridge' the 'Macdonald's Lights'.

'Torquay: A Social History' by local author Kevin Dixon is available for £10 from Artizan Gallery, Lucius Street, Torquay, or:

https://www.art-hub.co.uk/product-page/torquay-a-social-history-by-kevin-dixon