Torbay's "Adam Nevill is fast becoming Britain's answer to Stephen King." The Guardian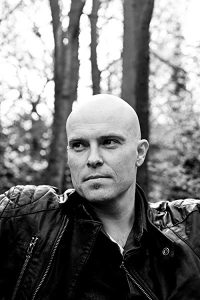 Here's the latest novel from Torbay-based horror writer Adam Nevill. It's 'The Reddening', "an epic story of folk and prehistoric horrors", a supernatural thriller from the award-winning writer of Torquay-set 'Last Days' and 'The Ritual' – the latter now being a 2017 movie.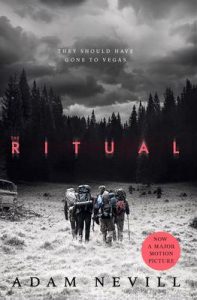 The Reddening is set in a (thankfully) fictionalised South Hams and begins with the discovery of a Kent's Cave-type cave. Indeed, the references to Torquay Museum, Exeter Museum and our own Palaeolithic underground spaces are there to be savoured.
There is, of course, some evidence of cannibalism in Kent's Cavern and this may be where Adam found inspiration for his excursion into prehistoric horror lingering on in modern South Devon.
Here's the plot: "One million years of evolution didn't change our nature. Nor did it bury the horrors predating civilisation. Ancient rites, old deities and savage ways can reappear in the places you least expect. Lifestyle journalist Katrine escaped past traumas by moving to a coast renowned for seaside holidays and natural beauty. But when a vast hoard of human remains and prehistoric artefacts is discovered in nearby Brickburgh, a hideous shadow engulfs her life."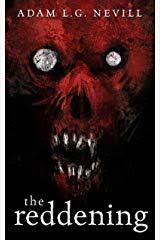 Adam's books continue the long heritage of Torbay Horror- of Shelley, Stevenson, Crowley, Lytton and Lumley. And 'The Reddening' is another great read. Do be warned, however, that this is disturbing stuff and the novel is not for anyone remotely sensitive!