The Torbay Ability club is asking for your help to support one of their members to gain independence and challenge his disability with his ability.
The Torbay Ability club is a club for people aged 10yrs to 25yrs who have a barrier when it comes to participating in sport due to their disability.
Hayden is a teenager with a very strong mind. Hayden has an undiagnosed condition along with a learning disability which affects his mobility and motor movement skills. He was told he would never be able to participate in sport due to his condition yet despite this he pushes the boundaries every day. Hayden plays wheel chair football and enjoys swimming, but his true passion is cycling.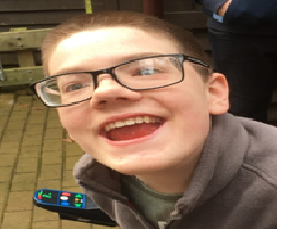 Hayden likes to go out and socialize with his friends but unlike all his friends, he can't have a normal bike which isolates him. The bike he needs is a KMX Venom adult recumbent bike which will allow him to ride freely and independently.
There will be a zumbathon in September to help raise funds for the bike.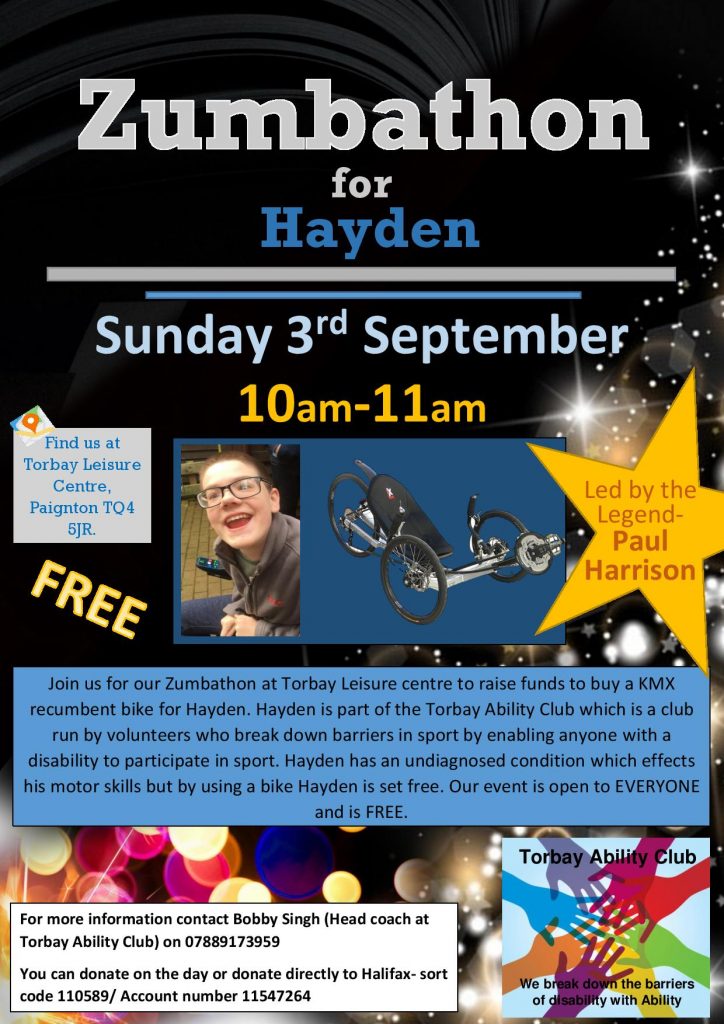 The bike Hayden needs ranges from £1500 – £2000, and the Torbay Ability club want to make his Christmas a really special one.
''Hayden has inspired me so much to raise money for his bike fund that we are planning a number of fund raising events throughout the year!'' Bobby Singh (Head Coach at Torbay Ability Club).
Donations – Can be paid directly to Halifax Bank
Sort code 110589 / Account number 11547264