A thousand years ago there were around a hundred slaves in Torbay- and probably many more.
We know this from the Domesday Book, the record of the 'Great Survey' of much of England and Wales completed in 1086 by order of King William the Conqueror.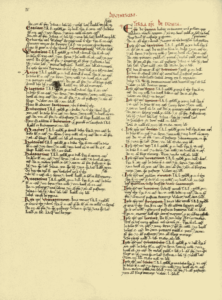 In Anglo-Saxon England at least ten per cent of the population were slaves and possibly as high as 30 per cent.
People were born into slavery but could also be seized in raids. In 1052, the future King Harold raided the coast of Somerset and, "seized whatever he pleased, in cattle, captives and property". This was a society where settlements could be attacked at any time- possibly one reason why Torbay's original communities were sited inland.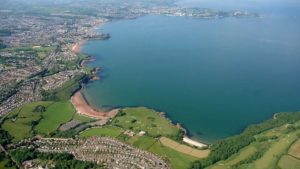 As well as working in the fields, slaves could as cooks, weavers, millers, priests, domestic servants, dairy maids, or concubines. William of Malmesbury (1095-1143) wrote of how the wife of Earl Godwine (died in1053) would, "buy parties of slaves in England and ship them back to Denmark, young girls especially, whose beauty and youth would enhance their price".
Under Old English law, slaves could be branded or castrated as a matter of routine, punished by mutilation or death; stoned to death by other slaves if they were male, or burned to death if they were female.
In 1086 Brixham was the property of Iudhael of Totnes, was in the largest 20% of settlements recorded in Domesday, and had a recorded population of 39 households and 12 slaves.
Paignton was owned by the Bishop of Exeter. There were 52 villagers, 40 smallholders, 5 other population, and 36 slaves.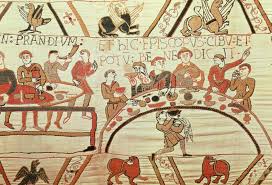 Churston was owned by Iudhael of Totnes, and had 8 villagers, 7 smallholders, 3 cottagers and 7 slaves.
Cockington was held by William of Falaise, and had 18 villagers; 6 smallholders; and 14 slaves.
St Marychurch was owned by the Bishop of Exeter with 4 villagers and 4 smallholders; alongside Count Robert of Mortain with 5 villagers, 8 smallholders and 3 slaves.
Tormoham (now Torre in Torquay) was the property of William the Usher with 16 villagers, 12 smallholders and 4 slaves.
The Normans gradually abandoned the practice of slaveholding.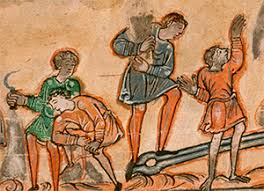 During the 10th century the Normans had moved away from their Viking roots and began adopting the culture and customs of their Frankish neighbours.
The rise of a monetary economy may have meant that it was more profitable to have rent-paying tenants, but there was also a shift in morals. The Church condemned the keeping of concubines and subsequent illegitimacy and urged the protection of non-combatants. And by the 11th century slave trading was no longer an object of war. In 1102 a Church council condemned, "that shameful trade by which in England people used to be sold like animals".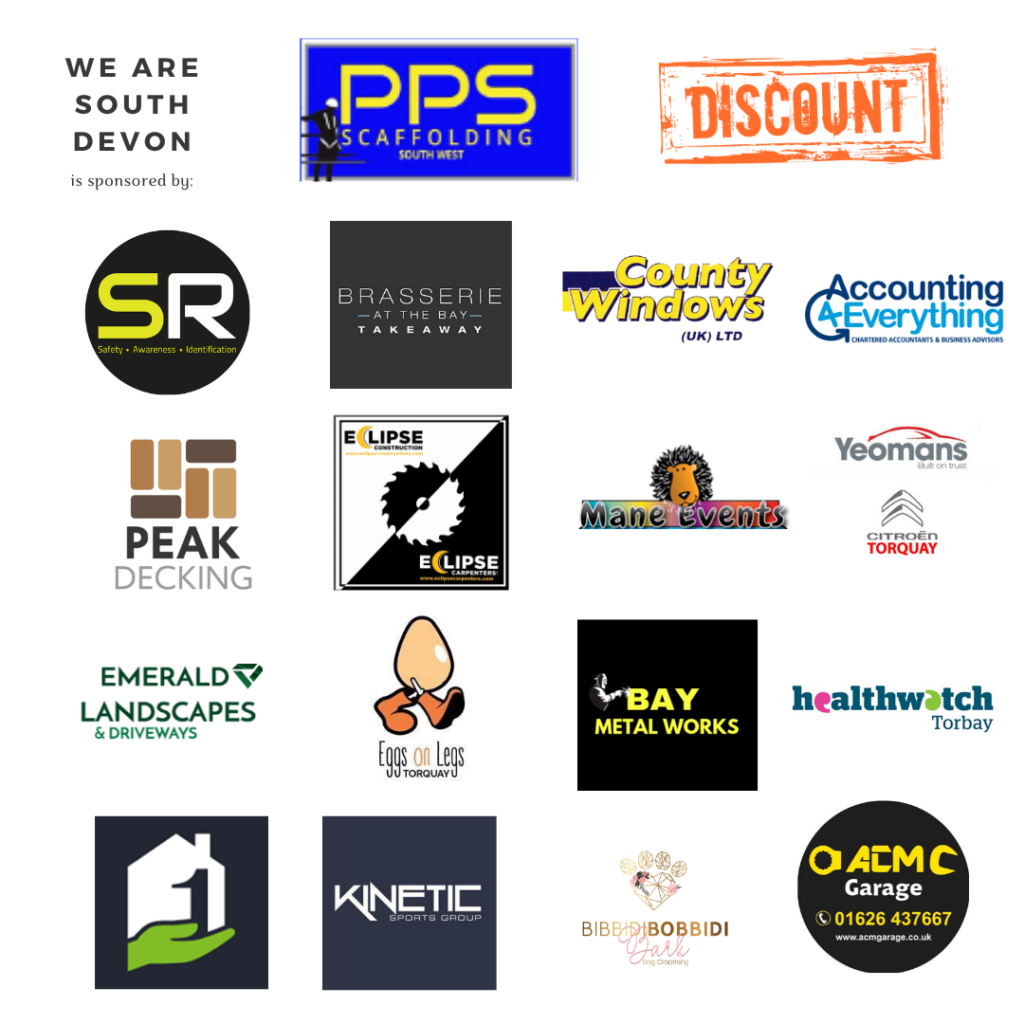 You can join us on our social media pages, follow us on Facebook or Twitter and keep up to date with whats going on in South Devon.
Got a news story, blog or press release that you'd like to share or want to advertise with us? Contact us