Tormohun; Morgan; Lymington; Vansittart; Cary; Palk; Lucius; Bampfylde; Falkland.
Let's pull together some of those names of the roads around Tor, along with their origin.
First, the odd appellation of Tormohun which covers the whole area. We know Tor means hill – and that's where we get Torquay from.
Tormohun is a personal name. The medieval manor was formerly called Tor Brewer when held by William Brewer who died in 1226. Reginald de Mohun (1185–1213) then acquired Tor on his marriage to Alice Brewer and the manor was renamed as Tor Mohun, or Tormohun.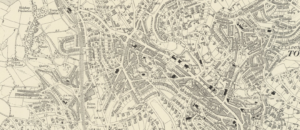 Tormohun covers the area of: Old Torre; Belgrave Road; Lucius Street; Upton Road; Magdalene Road; Tor Hill Road; Morgan Avenue; Brunswick Square and Union Street. The maps in the Conservation Plan give an outline of which street streets are covered: https://www.torbay.gov.uk/media/7587/tormohun-caa.pdf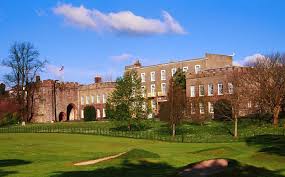 Many of the roads have fairly clear origins and these are often the oldest. For example, we have the road to where the old mill was; the south street; the road to the new settlement of the Abbots (Newton Road); Upton (the upper settlement); Avenue Road (that leads to a large house); Croft Road (rented farm); Warren Road (the Abbey's monastic rabbit warrens); St Efrides (from the medieval Efrideswelle by the Church which dried up around 1860).
Other names are a bit more obscure.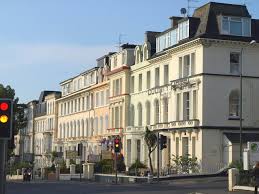 Some were just imported to give Torquay the kind of classy image we were aspiring to in the nineteenth century. They also acted as a way of advertising and a means to let tourists know what kind of accommodation they would find there. So we have Belgravia, named after the affluent district in London and taken from one of the Duke of Westminster's subsidiary titles, Viscount Belgrave. Similarly Brunswick Square in London is a public garden with ancillary streets notable for their literary connections – the name comes from Caroline of Brunswick, wife of George IV.
Cleveland Road is a little more of a guess, but is probably associated with London's Cleveland Street, after Charles Fitzroy, 2nd Duke of Cleveland – unless anyone knows a better explanation.
An acknowledgement of local 'seedsman' & florist Joseph Morgan and his plant nursery continues in the Torquay townscape in Morgan Avenue.
A 'lymington' refers to an elm river, or a marshy river settlement. Though Lymington Road is a Victorian-era thoroughfare, it could have been named after an earlier oral tradition.
To dig a little deeper into the genesis of local titles, we need to go back to the Dissolution of Torre Abbey. This led to the partial demolition of the Abbey's buildings with all items of value, including the lead from the roofs, being taken away. However, the south and west ranges of the Abbey were mostly intact and in 1598 were converted into a house for Thomas Ridgeway. After a succession of owners, in 1662 the house came to be owned by of the Cary family. It stayed in the family until 1930 when financial pressures forced its sale to Torquay Borough Council.
And so the Abbey and much of the surrounding land was owned by the Cary family for 268 years. The Carys then had the opportunity to lend their name, and that of their relatives, to a good number of the streets around Torre- and there were quite a few Carys to undertake all this name-giving.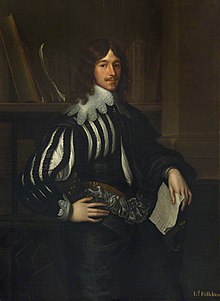 Lucius Street and Falkland Road are named after Sir Lucius Cary, Second Viscount Falkland. The Cary family usually ended up on the wrong side in England's conflicts, and Sir Lucius Cary (pictured) died fighting for the King at Newbury during the Civil War on September 20 1643. His body was found the day after the battle, "Stript, trod upon, and mangled, it could only be identified by one who waited upon him in his chamber by a certain mole his lordship had upon his neck".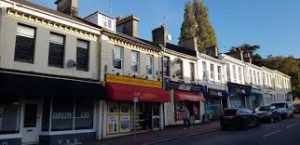 Then there's Bampfylde Road. In 1587 Elizabeth Bampfield (a slightly different spelling) married, as his second wife, Sherriff of Devon George Cary (1543–1601). The ancestral seat of the Bampfylde family was Poltimore House in Exeter. Incidentally, the seventh Baron is Mark Poltimore who has appeared on the Antiques Roadshow as an expert on paintings.
Bringing a number of Torquay names together is Robert Shedden Sulyarde Cary (1828–1898). Robert was only 12 years old when he inherited Torre Abbey, so his maternal grandfather, Robert Shedden, administered the estate until he was 21.
Our other reminder is Sulyarde Terrace which was re-named the Torbay Hotel in 1867.
Robert gave, or sold on generous terms, a number of valuable sites to the town -such as Chapel Hill and Waldon Hill. However, finances were reportedly badly managed and Robert closed the Abbey in 1858- most of the contents then being sold. In 1866 Robert Cary married Margaret Stockman, but in later years he became a recluse.
In 1827 Henry George Cary married Miss Emily Shedden, and named part of the estate after his new wife. Hence, Shedden Hill.
The other major local players, and long-standing rivals of the Carys, were the Palk family.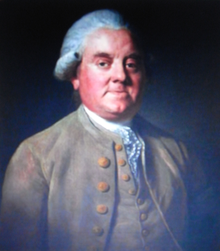 It was Sir Robert Palk (1717- 1798) who brought the family fame and fortune from his adventures in India – there's a stretch of sea between India and Sri Lanka called Palk Straits named after him. And in around 1759 Robert (pictured above) purchased the manor of Tor Mohun from Lord Donegal.
Torquay's early development is largely due to Robert's son and heir Sir Lawrence Palk, 2nd Baronet (1766-1813). It was on Sir Lawrence's initiative that we see the evolution of Torquay with the building of a new harbour, which required an Act of Parliament. The work commenced in 1803 and was completed in 1807. What does make it all a bit confusing is that that all future male heirs were named Lawrence too.
Subsequently, we started seeing the Palk name in the town- along with the names of the extended Palk family.
Finally, we have Vansittart Road.
Wouldn't it be terrific if Vansittart was a corruption of 'Fancy Tart', and named after a select Victorian brothel, as has been suggested?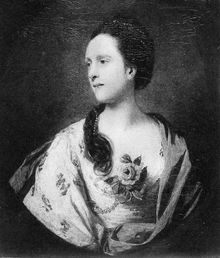 Sadly, it wasn't and Vansittart has a far less interesting origin. Vansittart Road was originally Lansdowne Road- hence the pub name. On 7 February 1761 Sir Robert married Anne Vansittart, the sister of Henry Vansittart of Shottesbrooke Park. Anne (pictured) died in 1788, predeceasing her husband by 20 years.
But her name lives on, as do so many others in Torquay's idiosyncratic townscape.