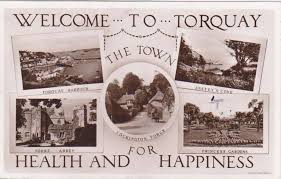 We've said before that Torquay isn't an average town. Here's some statistics to back that feeling up:
• Torquay came out top as the ghost-sighting capital of the UK – over a quarter of us say we have seen a ghost, compared to the national average of 17%.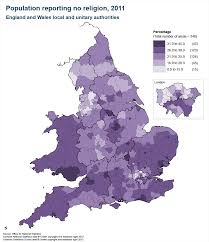 • Of the UK's top 10 divorce hotspots Torbay comes third with the highest divorce rates. The divorce rate in Britain as a whole was 8.2 per cent – in Blackpool, the divorce rate is 13.13 per cent, Hastings is a close second on 12.83 per cent, followed by Torbay at 12.19 per cent.
• Torbay is ahead of the curve when it comes to having a large proportion of more senior residents. The national age profile now is similar to where Torbay was in the 1980s.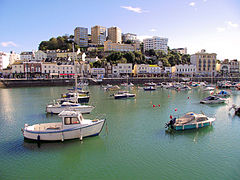 • Torquay used to be the richest town in England – we're not now.
• The most notorious magician of the twentieth century, the Great Beast 666, Aleister Crowley, made his home in Torquay, so did the single most important occultist of the nineteenth century, Edward Bulwer-Lytton
• Torbay is one of the 'fat-capitals' of the UK with the most overweight people being treated in hospital. We are more than twice as likely as the national average to have hospital treatments where medics make a note of an obesity issue – the fourth highest rate of admissions in the UK, with 1,897 admissions per 100,000 people.
• Torquay has one of the highest proportions of households in England living on the edge of poverty – an economic downturn could seriously affect thousands.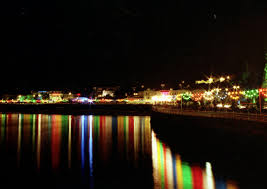 • Rates of crime, and in particular violent crime, are higher in Torquay compared to the England and Wales averages, while rates in all other localities across South Devon and Torbay are lower.
• On average, our more deprived populations are expected to live shorter lives – the gap in life expectancy at birth between communities across South Devon and Torbay is around 8 years for males and 7 years for females. Even some roads have real differences in how long people can expect to live –  for example, where those living in apartments with sea views can expect to live 8 years longer than their neighbours a few yards away.
• The Bay has a far higher percentage of people living in the private rented sector than in most other areas of England – around 24% of all households are privately rented compared to a national average of 18%.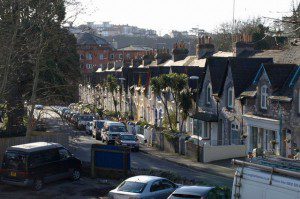 • Torbay has the highest teenage pregnancy rate in the South West. 30.7 out of every 1,000 girls aged 15 to 17 became pregnant in 2014 – a total of 67 girls. This is a significantly higher rate than Devon at 17.1 and the South West average of 18.8, and slightly higher than the Plymouth rate of 29.6. The rate for England as a whole is 22.8 pregnancies per 1,000 teenage girls.
• Torbay has one of the highest proportions of alcoholics receiving benefits in England – the fifth highest in proportion to population of any primary care trust in England.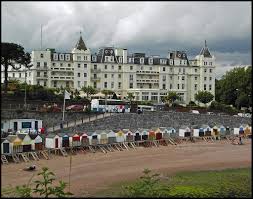 • In 2013 the chairman of Torbay Council stated that 520 "problem drug addicts were costing the Bay's taxpayers around £2million in treatment and support".
• Torbay has twice the average number of suicides. The rate for England and Wales is 11.4 per 100,000 population but in Torbay it is 20.7.
Looking for reasons to be cheerful? We've got it covered:
https://wearesouthdevon.com/torquay-peculiar-reasons-cheerful/