Two people were arrested following reports of a hostage situation in Torquay last night.
Emergency services were called to a flat in Bell Rock close, Watcombe at around 6pm last night.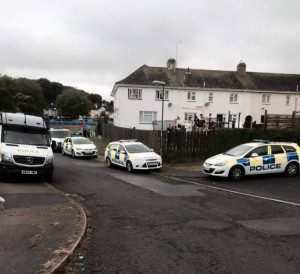 The incident, said to have been a tenant dispute was resolved by 9pm.
A number of police and ambulance crews were at the scene.
Police have said that initially there were concerns that there may be weapons involved. It was then established that this was not the case.
A man and a woman were arrested following the incident.
Keep up with what's happening around Torbay and South Devon by joining us on Facebook:
[do_widget "Facebook like box (jetpack)"]