Looking for something to do this summer?
Well get out your diary, put your dancing shoes on and get out and enjoy the festivities that Teignbridge has to offer…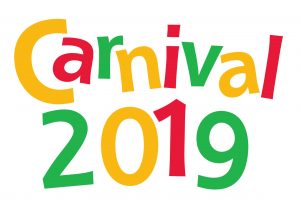 Newton Abbot Carnival 2019
Monday 8th July – Sunday 14th July
After the success of last years carnival Newton Abbot are holding another jam packed week full of activities for all the family.
Head on down to Courtenay Park on the 13th July for a day of live music, demonstrations, fairground rides, stalls and much more. Ending the day with the procession through town- something you don't want to miss!
Carnival week boats live music, charity stalls, quiz night, children's games evening, Duck Race, Tractor Pull and a Fun Run and of course a carnival procession so there's something to appeal to everyone.
The Carnival Queen and attendants have been chosen for this year. Emily Last will be reprsenting Newton Abbot as the Town's Carnival Queen this year. Her attendants were chosen as Ellie Drinkwater, Imogen Geary, Erin Parker and Layla Grylls.
Teignmouth Carnival
27th July – 3rd August
Another week another carnival this time Teigmouth are holding their annual carnival.
A week filled with music dancing and a carnival float procession making it's way through the town center.
Throughout the week there will be children's workshops, live music, entertainment, band's, stalls and much more.
With many venues hosting different activities around Teignmouth holding different Den area is the focal point for the festival hosting music events.
More information will be available as released.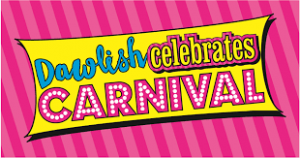 Dawlish Carnival Week
10th August – 16th August
Watch the sleepy seaside town of Dawlish come alive with colour and lights for Dawlish Carnival week, 6 days of excitement and fun brought to you by the carnivals 'Pink Army.'
With a huge 2 and a half mile main procession through the sunny seaside town, there will be plenty of vantage points for you and the family to take in the delights as they pass by.
With a range of competitions and sporting events happening along the green, the choice is yours to participate in the events or simply sit back watch and soak in the atmosphere with a well organised arrangement of activities for all those looking for some entertainment no matter your age.
So come down and take in the salty sea air with the sun on your face and take in the delights of the carnival.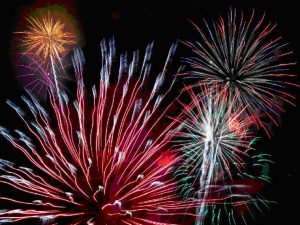 Summer Fireworks and Fun Thursday 15th August
Head on down to Dawlish Green to watch the Grand Firework display.
The fun kicks off at 3pm featuring live bands followed by a children's disco from 5:30pm – 6:30pm.
Followed by entertainment from Mark Price and friends as they showcase their music and dance from around 7pm.
The firework display signifies the end at about 9:30- fingers crossed for clear weather!
The Grand Firework display takes place on the Green at Dawlish Warren on Thursday 15th August 2019 – at the heart of Dawlish Celebrates Carnival week!
Teignmouth Regatta
Friday 2nd August – Sunday 11th August
Teignmouth Regatta has been a annual event since 1773 so come over and celebrate 240 years of Regatta fun.
A week of fun for all the family…
On Saturday cast your eyes to the sky and watch the Coastguard & R.N.L.I. Display. Offshore the beach just by the pier there will a eye widening display showing the skills and courage of the rescue team.
Aiding with their display will be Teignmouth's own inshore lifeboat and the Torbay offshore lifeboat and to be confirmed the Helicopter from Portland.
With plenty more exciting events taking place such as: Dinghy Racing, Rowing Races, crab catching and racing a quiz night and so much more.
One for the children on Tuesday 6th August starting at 11:00am all the children are invited to do something they normally not aloud to do and draw on the pavements to create some pictures. Prizes will be given for: 1st, 2nd and 3rd place in each age group.
To qualify for entry all competitors must work alone.On the Promenade near the Beachcomber – Free entry. Age categories: 0-5 years, 6-8 years, 9-11 years and 12-16 years.
If that doesn't excite them how about taking part in the sandcastle building competition starting at 2:00pm traditional castles and sand sculptures allowed. Plastic spades only. Prizes for: 1st, 2nd and 3rd place in each age group. On the front beach near the Pier. Free entry.Age categories: 0-5 years, 6-8 years, 9-11 years and 12-16 years.
With plenty of races taking place such as: Kayak and Paddleboard Races, Floaty McFloat Race, Cruiser Racing (organised by TCYC), RTRC League Seine Boat Racing, raft racing, junior raft racing and so many more.
So if you have some energy to burn or want to go down and take in the sites this sure is one for the diary!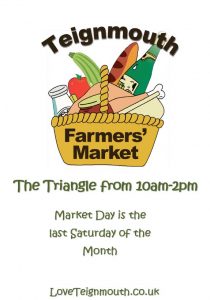 Teignmouth Farmers Market
Last Saturday of each month
Teignmouth Farmers' Market is held at The Triangle, town centre, on the last Saturday of the month between 10am and 2pm, all year round.
A great way to come and see the fantastic farmers who produce the food we eat on a daily basis.
With most store holders coming from within 30miles of Teignmouth and many being much closer than that you cant get much more local. With a range of baked, raised, caught, brewed, smoked or processed produce for your delight whats not to like?
Take your pick of freshly pressed juices, vegetables picked that morning and bread that is fresh from the oven all on your doorstep.
Whilst supporting your local farming community and purchasing local food you an also look forward to live music and entertainment throughout the course of the day to keep things upbeat.
So bring your basket, fill it with local goodies, and feed your soul as you fill your plate.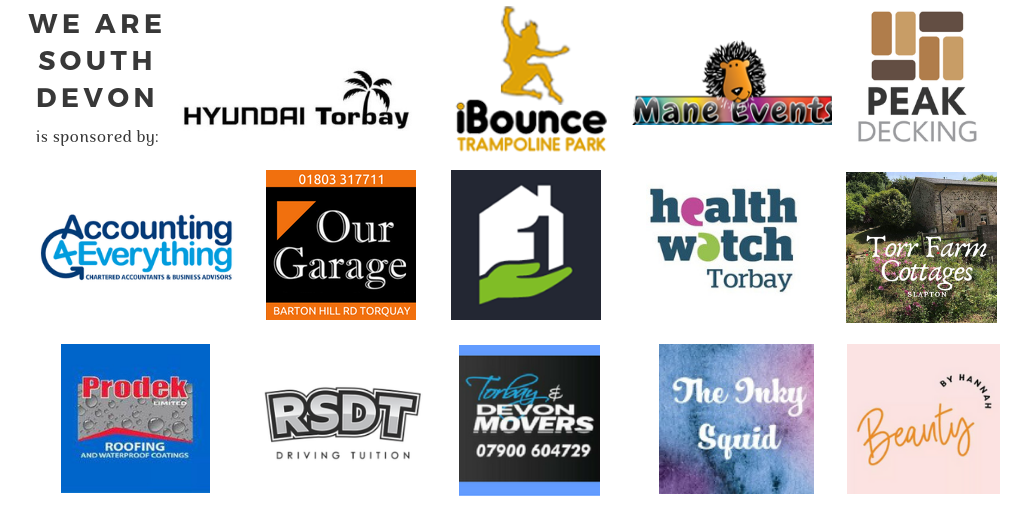 You can join us on our social media pages, follow us on Facebook or Twitter and keep up to date with whats going on in South Devon.
Got a news story, blog or press release that you'd like to share or want to advertise with us? Contact us