After seeing some amazing pics on Spotted Torquay, we asked Will Hageman to tell us more about paramotoring:
I first got into paramotoring around 2 years ago after first speaking to my now flying partner Pat Matthews .
I've always wanted to fly and this was the cheapest and quickest way to get in the air.
In the last 2 years I've learnt everything from Pat enabling me to fly at every given opportunity. Pat has been flying for around 20 years and in the last 4 years turned to paramotoring. Now a BHPA (British Hang gliding and Paragliding Association) coach he is a wealth of knowledge and a great pilot.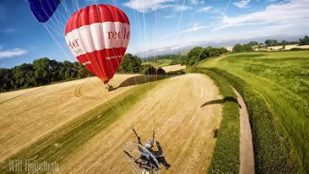 Typically we fly in winds of up to 8/9pmph, and we can legally fly up to an altitude of 10,000ft here in the UK depending on airspace regulations, however rarely do we venture more than a few thousand feet as some of the best flying is low down.
The views we get to see are amazing, as some of the pictures show, however this has nothing on how it actually feels to be up there alone. All your worries and troubles are quickly lost!
Julie Stapleton speaks about her first flight over Torbay:
"Last night was a dream come true for me, my first flight over beautiful Torbay coastline and countryside where I grew up and live.
"The scenery was breathtakingly beautiful and even better to be flying with my partner and a couple of flying friends. The 4 of us had grins from ear to ear after we landed from our flight which started in Torquay, then on to Marldon, Berry Pomeroy, Totnes, along the Dart to Dartmouth, across to Kinsgwear and then Brixham, Broadsands, Goodrington, Paignton and then back to land after completing a 40 mile journey in the air.
"What an evening!! Just love the sport of Paramotoring and it's brilliant to be in the sky with friends. Very very special and one I will never forget."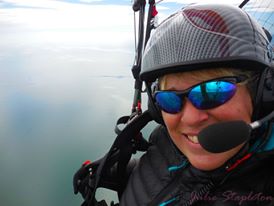 For more local news and info, go to our home page or you can join us over on Facebook or Twitter.