Hello, my name is Becca and I am the proud owner of Becca's Bath Beauties based in Goodrington, Paignton.
I specialise in making handmade soaps, bath bombs, bath oil, salts, beard oil and other related bath/shower products. I offer a range of gift box options which make great presents for all occasions and I have numerous fragrances to choose from including lavender, Cherry, Cedarwood, Lemon, Mandarin, Parma violets and many, many more!
I officially set up Becca's Bath Beauties in June 2019 after months of making handmade soap at home for myself, friends and family. In June I decided to take the plunge and go for it by setting up my business full time.
I wanted to share my handmade products with as many people in the area as possible, both locals and holiday makers. I love handmade creations of all kinds and I decided it was time to add mine to many small business in the area that specialise in handmade items.
I want to make it easy and affordable for my clients to purchase handmade soaps, bath bombs, oils and the other products I produce. To do this I ensure that my prices are very competitive with other small business with similar items and very inexpensive compared to similar items online or available at larger companies.
I also offer free local delivery around Paignton, I have all my products on the Becca's Bath Beauties Page – www.facebook.com/beccasbathbeauties so that customers can easily see the products in stock.
I enjoy meeting people and so I aim to get out and about to local fetes, festivals, fairs and shows as much as possible. I already have many booked over the summer in Totnes & Paignton and I'm very much looking forward to booking the Christmas markets.
I am very proud of all my products and the ethics behind them, they are all suitable for vegans/vegetarians, not tested on animals and I use high quality ingredients in all my recipes. Some of my soaps and bath bombs may look 'rustic' but I feel that adds to their handmade charm. As well as this all my products are made in line with regulatory cosmetic safety assessments.
I don't scrimp and save when it comes to scent! I add the recommended weights of fragrance and essential oils in my products if not more (sometimes much more). Whenever I go to fetes or people come to my home the first thing they notice is the fragrances from the soaps and bath bombs, they are very strong and I will always keep them that way.
I am very aware of our plastic usage and the plastic that goes into our oceans. I try my absolute hardest to ensure as little plastic as possible is used in my products. Any glitter used is biodegradable and does not contain microplastics, the only small piece of plastic needed is cling film around the soap to stop it from sweating once cured. All other packaging can be recycled or reused, which includes the bottles I use for bath oils and salts as these are made from PET (not plastic!) and can be fully recycled along with the aluminium lids. The cardboard tags, boxes, twine and organza bags can all be recycled or reused.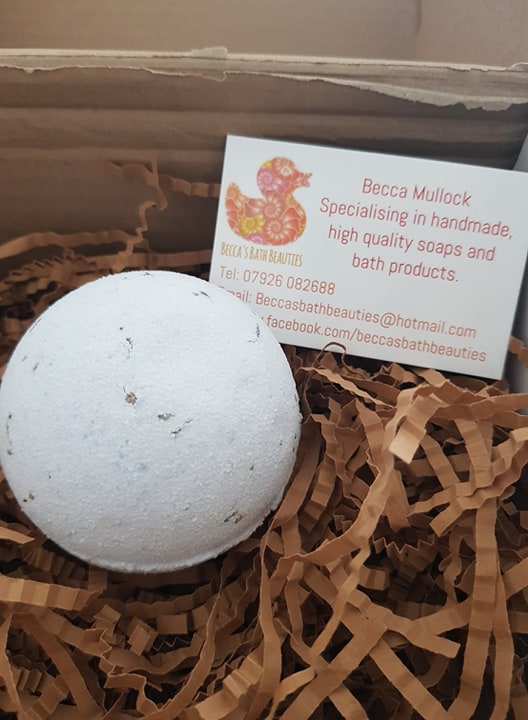 I hope to continue expanding my range to meet the requests and suggestions of my clients and I am very much looking forward to meeting more locals throughout the summer and into the wonderful festive season.
https://wearesouthdevon.com/local-man-dies-in-motorcycle-collision-on-a38/