Allow me to introduce myself properly, my name is Gemm and if you've been following We Are South Devon for a while, you may remember that I used to write News Articles from time to time when I was 16. 
A lot has changed since then. I am now 24, living and breathing English and Creative Writing at the University of Plymouth. 

However, the last eight years have not been your stereotypical evolution of teen to adolescent; that being – Teen transitions into an Adult and goes straight from College to University. (Amidst these dark and turbulent times for me, are many other stories that I hope to inspire you with throughout the next few months). 
Today I want to talk about addictions and substance abuse disorder. Addiction has no bias, it has no stereotype and addicts know how to hide it well. Anybody around you could be an addict and show absolutely no signs, i.e – GP's, teachers, politicians, scholars, police-men and women, your children, your parents, etc. Anybody that we trust the most – could – have some type of addiction – whether that be to opiates, methadone, crack cocaine or alcohol. The lists are endless on both sides of the table.   
"I promise, in time, it can and does get easier. Believe in yourself, know your triggers and be conscious of who and what you want to become. It is never, ever too late to change your path."
How do I know this? I am a recovering opioid addict myself. On the 8th of March, I will be celebrating five months clean of an 8 year opioid addiction: codeine, tramadol, morphine, co-codamol… again, the list of easily accessible opioid painkillers is endless. Although my story does not end with me using street heroin/morphine – this is how many addicts get to the point of going to theses extremes to self-medicate. You see, eventually – addicts run out of money and will do anything to get their next hit – even if that is to only aid in avoiding withdrawal symptoms. That, my friends, is how a lot of heroin addicts end up in this state.  
Everybody's story is different, but allow me to tell you mine and finish off with some helpful tips and resources for those experiencing or witnessing drug addiction first hand. It's not as easy as it seems.  
I was sixteen years old when I had my first taste of opioid painkillers. No amount of ibuprofen or paracetamol would help; so I snuck into my father's medicine drawer where I knew he'd have something legally prescribed to him that would help me. It did, and in all honesty – the euphoric side effects that came with it were eventually what led me to spiral out of control when I was eighteen years old. Looking back, I am devastated at my behavior – stealing medication for my own benefit off of my own dad. However, when you are (unknowingly – in my case) an addict, you will do and say whatever it takes to get to feel that euphoria and relaxation again.  
At around the age of 21, I spiraled further and further into addiction. I hid it well at this point – perhaps somewhere deep inside of me I knew that I had a problem, but I couldn't admit that to myself. I began buying prescriptions of codeine in its purest form online. This would cost me around £35.00 for the amount that I needed at the time. I lived with an ex-partner at this point, kept them hidden and took them every time I felt I was going to stop feeling euphoric.  
Around the age of 22/23, I began buying online prescriptions upward of £80.00 per week for 112 pure codeine tablets. Why this many? My tolerance became so high that I needed to take 300mg of codeine in one go to feel any type of euphoria or even normality. Opioids were my priority over anything or anyone in my life – still, I was blinded by this fog of addiction. They were the first thing I ingested in the morning and the last thing I consumed in the evening. When I hit 24, I was living back with my Dad again, still buying painkillers and still hiding them away – my very own little secret. One box of 112 tablets would last me for a maximum of 3 days. Upon reflection, unless you have experienced addiction before, you have no idea how disgusted I am with myself and the steps I took over those eight years.  
Before I knew it, I was made redundant. What did this mean? I was left with no money and no choice but to steal painkillers again. If I did not get that 'fix', I'd begin experiencing withdrawal symptoms. These were so bad, that I had to go to any pharmacy I could to get over the counter 8/500mg co-codomal. Not thinking about the amount of Paracetamol I was taking, I would ingest a whole box within 24-48 hours to prevent any type of withdrawal symptom.  
After intervention from my Dad, I decided to sign up to the Torbay Drug and Alcohol Service. I had one session with them and some over the phone sessions. But what was in the back of my mind? If I tell them how bad it is, they will prescribe me more to help me taper off. This was not the case.  
Over the summer, I moved to Plymouth and began my new and exciting life studying English and Creative Writing. I continued to buy over the counter medication, walked miles to pharmacies that didn't recognize me (as in the City – they have some sort of very smart system that means no matter what Pharmacy you go to, you're not allowed any more than what they have previously given to you).  
I was back up in Torquay to visit my dog and parents during a reading week in October 2019. It is here that my situation got very real and went downhill very quickly. With no access to prescriptions or over the counter medications, I rang my GP in hysterics asking me to prescribe me some to help me taper off. He started to question me and was very blunt. His words (may not be exact but to the best of my memory were): "You have just told me that you are taking 32 tablets per day for weeks that contain 500mg of paracetamol. Gemma, we will sort out your addiction problem later, but I urge you to go straight to hospital, because although you feel fine, you will die over the next few days. You do not feel liver failure. You are having an accumulative overdose and I am surprised that you're even coherent enough to speak to me over the phone. Get to A&E now."  
 Of course, this petrified me – I didn't want to die. So my current partner selflessly dropped everything he was doing and took me straight to the hospital. After being prodded and poked with needles several times, I was indeed about to have an overdose. I am extremely lucky to be here today and have the support around me that I do to ensure that I do not relapse back into opioids. I was hospitalised and on an IV for 30 hours before I was ready for release. Every doctor and nurse told me and my parents that I was very lucky to not have needed a liver transplant. I cried hysterically in the hospital, begging for any painkiller I could, but they refused (obviously, for good reason).  
On the day of my release, my mum took me straight down to the DAAS again and we spoke with the specialist GP. After much back and forth, he prescribed me with a weeks worth of Diazepam and Zopiclone to help take the edge off of my withdrawals.  
I was on 24 hour watch by my parents and my partner, they gave me each dose as and when I was to take it, however I began to panic when we were nearing the end of that week. After much research, I found so many different 'magical' remedies that have helped me stay clean of Opiates for 5 months. I still use them to this day, they're very helpful in terms of the psychological effects of opiate withdrawal (which can last up to and sometimes over a year). I still think about it & I am still in a place where if it was offered to me I would take it, so I removed myself from any situation/friend-group that could trigger a relapse.  
I am now living a happier and healthier lifestyle, succeeding in University and I still attend support groups (i.e Narcotics Anonymous) to have talk therapy and speak with people who can relate.  
Since December, I have not touched paracetamol or alcohol, as I need to give my liver the time to recover and regenerate. I will leave some links that were extremely useful for me and my inner circle to help me come off and stay off opiates for good.  
There are various pages, YouTube channels and websites below to help anybody who is currently experiencing or witnessing a loved one suffer through addiction.  
I promise, in time, it can and does get easier. Believe in yourself, know your triggers and be conscious of who and what you want to become. It is never, ever too late to change your path.
If you want to follow my journey further, you can follow me on Instagram: 

@gemmoconnor  

Useful Resources: 
Websites: 
https://opiateaddictionsupport.com – access the free guide – this is where I found all of the helpful herbal remedies to help me stay free and focussed. (I.E CBD Oils, Hormone Regulators etc). 
https://www.nhs.uk/live-well/healthy-body/drug-addiction-getting-help/
https://www.verywellmind.com/how-to-help-addicts-22238 – coping with a loved one with whom you feel has an addiction  
Podcasts: 
https://podcasts.apple.com/gb/podcast/approachable/id1460719638?i=1000447480150 – a very relatable and insightful conversation around the topic of dealing with addiction and how Matt ended up in the state he was in, as well as his rehabilitation/recovery story. (This can also be found on Spotify and YouTube – Approachable. Podcast 13. Ep. 13 / Dealing with Addiction (posted 21st August 2019) 
https://podcasts.apple.com/gb/podcast/approachable/id1460719638?i=1000450217756 – a very interesting discussion on Alyssa's Substance Abuse Disorder, how it started, when it was recognised and how she is now coping with getting sober from Alcoholism. (Also found on YouTube & Spotify – Approachable. Podcast 17. Ep. 17 / Finally Getting Sober?  
YouTube (Video) Resources: 
https://youtu.be/QS_JPYisKCU – An incredibly powerful speech by the inspirational Mike Majlak (1:49 minute clip) speaking on helping others' cope with Mental Health conditions. Mike Majlak is now celebrating a ten year anniversary at 35 of being sober after a long and turbulent ten year Heroin addiction. He is worth following on all of his platforms. 
https://youtu.be/0ZGO-AeMqy0 – Kati Morgan (Licensed/Certified Therapist) speaks on Recovery from addiction. Her channel is worth Subscribing to as you can find her speak on many topics around the Epidemic of Prescription medications, as well as various mental health coping mechanisms. 
https://www.youtube.com/channel/UCQMSPjVfVQ1zmhdbm4vC14A – Opiate Addiction Support Channel has various helpful videos on overcoming addiction to Opiates 
https://youtu.be/dpClyXHrT08 – Jessica Kent talks about how she became an addict and how to correctly help an addict. The rest of her Channel is full of stories and inspirational messages on becoming sober.  
Relatable Music that may help you feel less alone –  
Trigger Warning – listening discretion is advised:  
Drug Dealer – Macklemore 
Kevin – Macklemore 
Bloodstream – Ed Sheeran 
Sober – P!NK 
Sober – Demi Lovato 
Otherside – Macklemore & Ryan Lewis 
Dark Times – The Weeknd 
Not An Addict – K's Choice
Starting Over – Macklemore 
Breaking the Habit – Linkin Park 
In the End – Linkin Park 
Somewhere I Belong – Linkin Park 
Part of Me – Linkin Park 
Numb – Linkin Park 
You Don't Get Me High Anymore – Three Days Grace
Avalanche – Bring Me The Horizon 
Dope – Lady Gaga
Life is Beautiful – Sixx:A.M.
Xanny – Billie Eilish
My Darling – Eminem 
Space Bound – Eminem 
Not Afraid – Eminem 
Valium – Hibou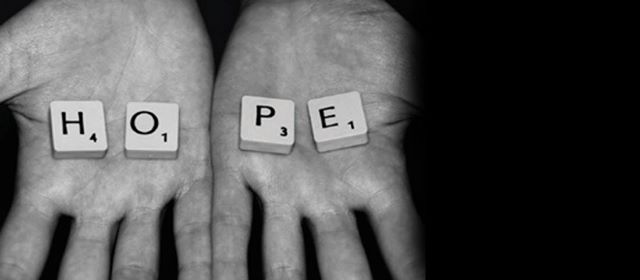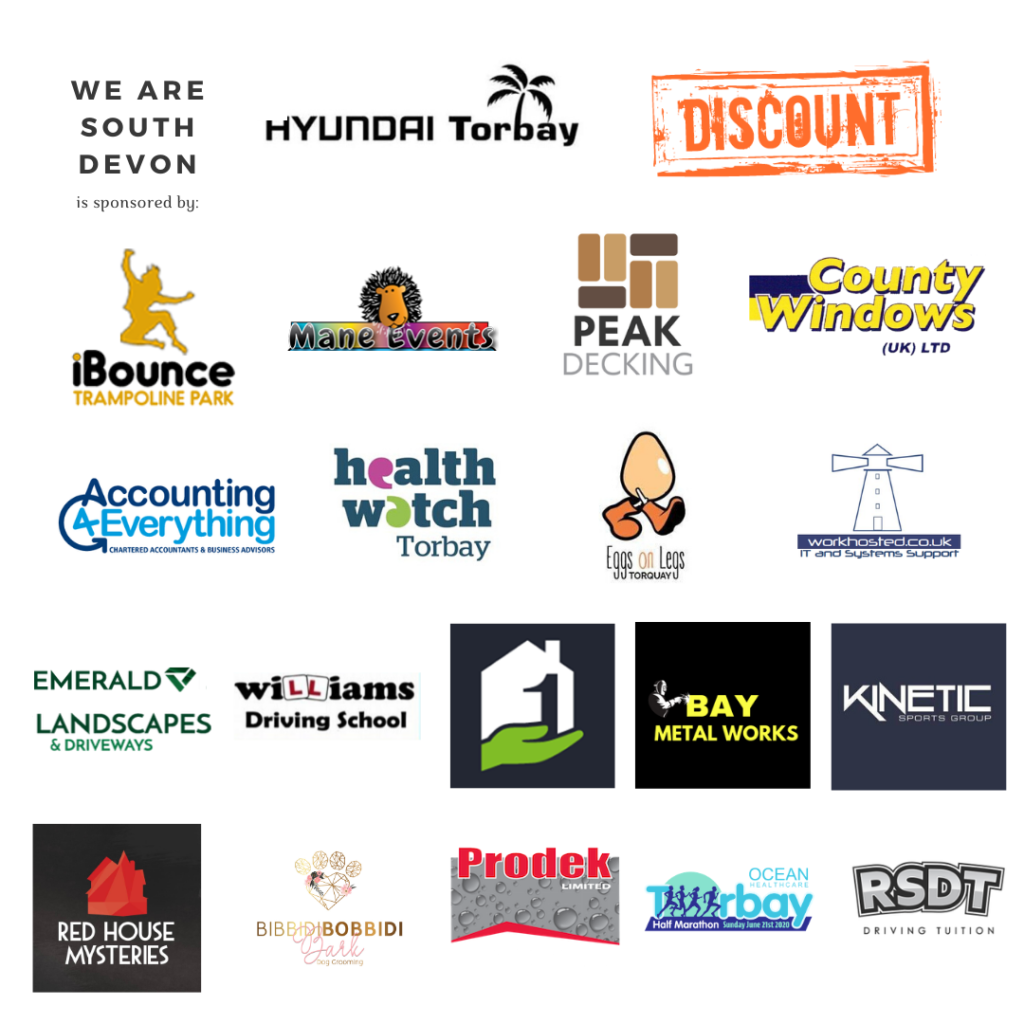 You can join us on our social media pages, follow us on Facebook or Twitter and keep up to date with whats going on in South Devon.
Got a news story, blog or press release that you'd like to share or want to advertise with us? Contact us