A new festival in Torquay, which will take place in September has been confirmed today.
'Abbey Days' is a 2 day music, beer and food festival which will be held at The Spanish Barn, Torre Abbey on 3rd and 4th September.
So, we know it's an amazing location – what else should we expect? There are some amazing acts already confirmed, including Seth Lakeman and with a selection of 80 beers, gin tents and champagne tents – There's something for everyone. Local chef, Tom Ward will also be there for some culinary delights.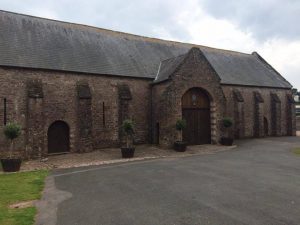 Ashley Sims, Director of Abbey Days told us:
"We've been really lucky over the last few months, we've managed to get the Apple and Parrot back to where it should be, at the forefront of local music venues and now we've been given the chance to bring quality music and events to Torre Abbey and in particular the Spanish barn.
"When you also factor in that we've got Micky Sheehan in the fold now the future is starting to look bright, Micky has been in the music industry for over 20 years in the form of lead guitarist and drummer in a couple of bands but also music venue owner, he used to own until a couple of months ago The Victoria Inn in Derby. It's been Mickey's contacts that have enabled us to get the quality of acts we've managed to book,"
Keith Byron, Director added:
"This is just the start for Abbey Days, we totally expect it to take three years to get into the minds of people locally like Occombe Beer festival is and like Occombe, it's got a good feel to it I think."
Acts already confirmed are Seth Lakeman, James Walsh, 3BF, Antigua Joe, Kris Barras and The Petebox.
For more information and tickets, go to: http://www.abbeydays.net/