A unique musical event celebrating the life and times of the infamous King Richard III will be performed at Torquay Museum on Saturday 5th March by the folk rock band The Legendary Ten Seconds, based on their recently released concept album, Richard III.
Band members of The Legendary Ten Seconds will also talk about the aspects of Richard III's life which inspired each of the songs on the album. The music is played in an English folk rock style with a strong medieval influence. This is the third album by The Legendary Ten Seconds on the life and times of Richard III, and it has received much critical acclaim. Also appearing will be Torquay-based folk group, Renaissance Folk, who have developed a loyal local following.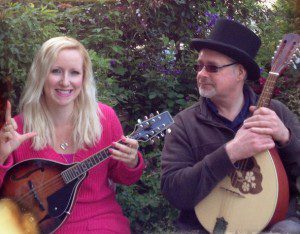 Tickets for this unique musical evening are available from Torquay Museum, priced £7.50 if purchased in advance by telephoning the Museum on 01803 293975, or £8.50 on the evening. The performance begins at 7pm. Money raised from the concert will be used by Torquay Museum, a registered charity, to help conserve and display its extensive collection of artefacts.
For more community news and info, join us on Facebook: We Are South Devon or Twitter: @wearesouthdevon