Near Abbey Crescent sits Torquay's surviving Old Toll House.
It was constructed by the Torquay and Dartmouth Turnpike Trust in 1842. The Trust built the new Torbay Road that connected Torquay's harbour to the beach and beyond.
Before the building of the Torbay Road, the only way to Paignton was via Swan Street, which was only eight feet wide, and then along "the winding and narrow Old Mill Road" and though the streets of Torre village which were "narrow and ill-paved". By foot there was the often hazardous walk along the cliffs of Waldon Hill known as the Fishermen's Path.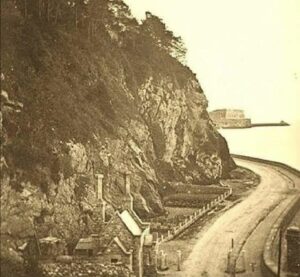 Though it has been somewhat remodelled, the Toll House structure remains in the form of a single-storey stone rectangular lodge with a slate gabled roof, featuring an open porch with a square headed doorway.
The building has also been reused over the years. In 1862 it became the Head Gardener's cottage and later public toilets. The latest, long-delayed, plans are for conversion into a restaurant.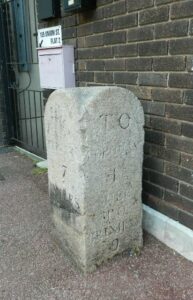 Union Street, Torre
Tolls were collected at these turnpike gates, most of which had a specially built toll-house where the toll collector lived. The trusts also set up milestones to mark distances along the roads controlled. A few of these can still be seen across the Bay.
Turnpike roads were administered by turnpike trusts, bodies authorised by Act of Parliament to charge tolls on road users. The tolls paid for work to keep the road in good repair, or to pay off the debt from a new road's construction.
Kingsteignton
Devon's first turnpike trust was Exeter Turnpike Trust in 1753; around twenty other trusts were operating by 1765, and by 1840 the number of trusts across the county had grown to 36.
This wasn't the town's only toll house. There was also: Crossgate; Chick (King's Drive junction with Torbay Road); Torre Abbey (by the Gates); Torre Road (Tor Station); Shiphay; Barton Road; Lower Union Street; Waldon; Upton; Torwood; Walls Hill; and Widows' Houses.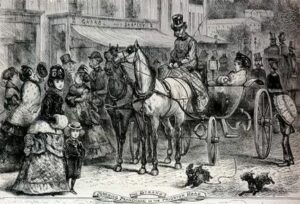 Most of these, however, were just wooden structures. The exceptions were the one at Torre Abbey and the surviving Rock Walk toll house.  A little way outside of town is another survivor; Solomon's Post (still there on the Torquay to Shaldon Road); 

In addition Brixham had 2 and Paignton had 9.

Torquay's tolls ranged from sixpence for any trap or carriage with not more than three wheels, to one shilling per beast drawing any heavy timber wagon. Collection of payments, of course, caused delays and frustration and so our leading hotels paid £100 a year to ensure their affluent visitors progress. But this was still disruptive and so the collection of tolls was transferred to the end of Kings Drive "to avoid the irritation on an interrupted drive along this picturesque road".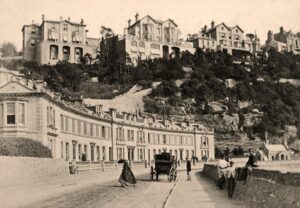 Indeed, toll gates were increasingly being perceived as an impediment to free trade and to unimpeded movement; while across the country the trusts were accused of being inefficient and sometimes corrupt.
And then came the railways. In 1848 Torre Railway Station opened, to be followed by Torquay Station in 1859. Throughout the nation this competition caused many turnpike trusts to experience financial difficulties, and one by one they were wound up between 1863 and 1889. The 1888 Local Government Act gave responsibility for maintaining main roads to local highway authorities, and finally to Devon County Council. And so the days of the turnpikes came to an end.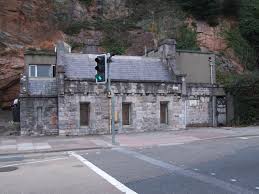 On 15 September 1874 Torquay's toll houses were sold on the condition they were torn down. Across urban Torquay only one survived…
'Torquay: A Social History' by local author Kevin Dixon is available for £10 from Artizan Gallery, Lucius Street, Torquay, or:

https://www.art-hub.co.uk/product-page/torquay-a-social-history-by-kevin-dixon