Now the new road between Torquay and Newton Abbot is open there's a far quicker way to get to Plymouth. It can save at least 20 minutes compared to driving through Totnes.
It involves going through Kingsteignton along the newly improved B3193 Clay Pits Way and then turning left into Clay Lane to eventually join the A38, also known as the Devon Expressway.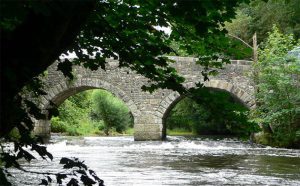 The only real choke point is the Grade II Listed New Bridge across the River Teign south of Chudleigh Knighton. The bridge is narrow, allowing only one vehicle across at a time, and also on a blind bend. Indeed, you can't see a car coming from the other direction until it's a few feet away. The bridge clearly wasn't designed for modern road traffic, being built in the early to mid nineteenth century, possibly around 1845.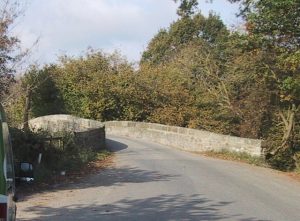 For many years the bridge was supposed to be haunted. There are dozens of haunted bridges in Britain though – unlike most supposed hauntings where the spirits of the dead return to places where they died – bridges seem to have explicit associations with death. One suggestion is that ancient peoples believed in 'liminal places' where reality had a border or threshold. The idea is that boundaries such as rivers are weak points that spirits can use to visit us again. Studies of haunted roads have also found a great number that are associated with parish boundaries.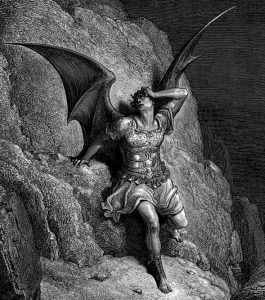 New Bridge is slightly unusual in that it is said to be haunted by the Devil, also known by its 'Celtic' name of Dewal or Dewar. There are dozens of ancient bridges called Devil's Bridge in Europe – each having a Devil-related myth usually about a soul-selling deal and outwitting Satan. Most of these bridges, however, represent a significant technological achievement. In medieval times some Roman bridges were considered beyond human capability and therefore had to have been built by the Devil who became to be seen as an accomplished architect. Yet, New Bridge is relatively modern, a nice piece of architecture but not particularly special, and has never been known for any specific legend.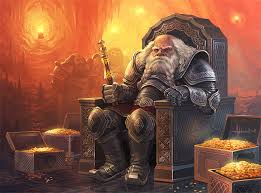 Perhaps we should be looking at the wider area which features other supernatural goings-on. At nearby Stover there's Jew's Bridge which is said to be haunted by the ghost of a Jewish pedlar who was murdered there – the last reported sighting was, however, back in 1961 when a woman reported "something waving its arms and running alongside her". There's also a legend of a ghostly dwarf who can be seen beckoning to you in the lanes around Chudleigh Knighton. If you do see him, it's worth stopping the car and investigating further. He can apparently lead you to buried treasure.