"For every man and every woman there is that one great love. A love that touches the heart, fires the soul and lingers in the memory forever."
This one is for all you romantics. You know who you are.
It's the Torquay-set movie 'A Summer Story'.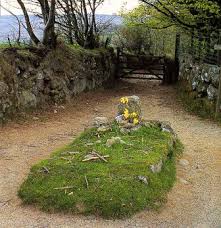 Nobel Prize-winning novelist and playwright John Galsworthy is now mainly remembered for 'The Forsyte Saga'. However, in 1916 he also wrote the short story 'The Apple Tree'. The story is taken from the legend of Jay's Grave.
In 1988 'The Apple Tree' came to the big screen in a 95-minute movie called 'A Summer Story'.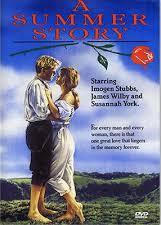 Set in 1904, we have Frank, an educated young London barrister, travelling across Dartmoor. Abandoning his footwear for some reason – not advisable in cattle country – and with nothing much else to do, he falls in love with an unsophisticated farm-girl called Megan (not that one).
After some barnyard slap-and-tickle with the naive Megan (definitely not that one), grockle Frank takes the train to Torquay to cash a cheque at a bank. He promises to return the next day and take Megan away with him and marry her.
This isn't the first time that innocent Devon maids have been corrupted by smooth-talking folk from the big city with all their fancy ways and mysterious talk of Nando's Peri Peri Chicken; and it won't be the last.
Remarkably Frank finds a Torquay bank that is still open, even though the staff are deeply smug and uncooperative; thus proving that not all was ideal before the advent of the cash point. This is, of course, not the way we should be treating tourists who do so much for the Bay's economy.
Yet once in town, the scoundrel Frank is seduced by the glitz and glamour of La Belle Époque Torquay. After, at most, six hours in Fleet Street he forgets all about poor Megan and doesn't bother returning to the farm; even though it only takes an hour and 23 minutes to take the bus (change at Exeter) and great value at only £6! He also doesn't seem aware that unprotected rural sex can have consequences, even near Ashburton.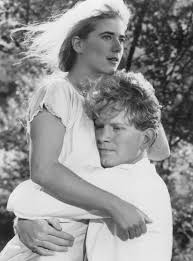 Twenty years later, Frank is married and driving through Devon wearing a false beard. Presumably this was a family jaunt revisiting the parts of agrarian England where the bounder had seduced innocent teenagers: "That's the hayrick where I diddled Susannah the milkmaid!"
The couple visit the farm where he and Megan had their roll in the – not proverbial but actual – hay and our anti-hero is recognised. Evidently not a lot happens on the Moor if someone visiting for a few days two decades previously is a memorable event.
Frank learns that Megan was heart-broken about losing him, and probably about having to return to the Dartmoor drizzle after having experienced the bright lights of sophisticated Torquay. He is told that Megan tragically died soon after giving birth to a son who – not holding a grudge about being lied to and abandoned – she named Frank.
This "timeless story of love and powerful parable on the importance of decisions tells how our choices can forever alter the course of our lives."
Though set on Dartmoor, the featured rural scenes were filmed at Lyncombe Farm on Exmoor.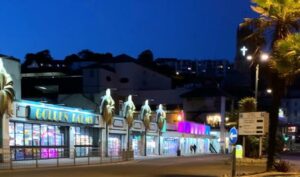 The real Torquay had moved on from 1904, so it wasn't practical to film on the Harbourside. The arcades, pubs, plastic dinosaurs, and fast food outlets could have seemed somewhat anachronistic.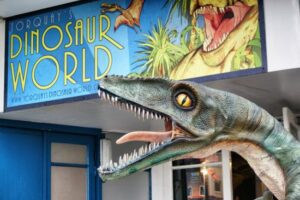 Consequently, the actual filming of 'A Summer Story' was undertaken in a range of more appropriate Edwardian-looking settings. It appears that Exeter, Dartmouth and Sidmouth were used.
To quote Frank's wife, "I suppose we better go on to Torquay". And so we shall. Here's the trailer with an unrecognisable faux resort:
https://www.youtube.com/watch?v=EeEmvpLymmU