Pub tokens give us a glimpse into working class life in Torbay in the late nineteenth and early twentieth centuries.
First of all, a definition. In numismatics, tokens are coin-like but used instead of coins. The main difference between a token coin and a legal tender coin is that the latter is issued by a governmental authority and is freely exchangeable for goods. However, a token coin typically has a much more limited use and is often issued by a private organisation or individual.
One of the most common British types of token, used from about 1845 to 1914, was issued for use in public houses. And there are a lot of them – over 10,000 varieties are known.
Usually these tokens are made of brass, though they could also be made of other metals such as copper, bronze or zinc. They generally give the name of the pub and sometimes the location and a value. As they would have the name or initials of the pub on them, they could not be used anywhere else. Often, they had the landlord's name on them as well – this ensured that, when the pub changed hands, the new landlord would not have to honour old tokens.
This value is usually the cost of a drink, either a half pint or a pint. As beer prices varied dramatically during this period we can't really identify if the token would buy you a pint or a half pint.
Some Torbay pubs issued these tokens to be used in payment for future drinks. And they would usually be found in small, family pubs where patrons knew each other. Notably these tokens were for local people- tourists and visitors just wouldn't be around long enough to redeem them.
When buying a round of drinks for friends, the bartender would give a token to those patrons already having a drink, and collect the full sum from the round-buyer. Sometimes drinkers would take the token home, and forget to bring them back, a reason why pub owners liked tokens.
And tokens seem to have been used in different ways. Some would be used in playing a pub game, and would be inscribed with something like 'bowling' or billiards' – it may have been to ensure that a player bought a drink.
Others were issued by friendly societies which might meet in the pub's back room. A number of friendly societies existed in 19th and 20th century Torbay and, for example, a member could join and pay a few pence per week to receive benefits when they needed them.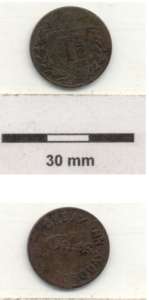 Perhaps a society would meet in the pub. The members would be given a token on entering the meeting room, which they could use for buying a drink at the bar. The cost of the value of the tokens would be taken from the club funds.
Other uses could be to prepay for entertainment, or for meals by an employer who might have a prearranged discount.
Though many Bay pubs would have used tokens, only a few seem to have survived. And illustrated here are: several from Giles Torbay Inn, Tor Square: issuer R.G. Incidentally, Giles's Torbay Inn was also known for holding inquests in the 1850s.
Also illustrated is a 1 and a half pence token of A Shinner (the Landlord) from the Stagg Inn, 191 Union Street, Torre.
From Brixham's London Inn comes a one and a half pence token. The moneyer here was E. Seage of Exeter's E. Seage and Son who were producing these tokens in the 1890s from Exeter's Codrington Street and Clifton Road.
The use of pub tokens seems to have largely ended by the close of the 19th century with their final disappearance brought about by the First World War, possibly as so few men were around to use our pubs.
Though these tokens are tiny, of poor quality and of low value – both then and now – they are a product of working class Torbay. Though we don't exactly know their purpose, they offer a glimpse of working class life, of the ordinary men and women who built our towns, and of the many lost Torbay pubs that sustained local communities.
Thanks go to Torquay Museum's Clare Howe for showing me around the Museum's coin collection and providing the images of the Bay's forgotten coinage.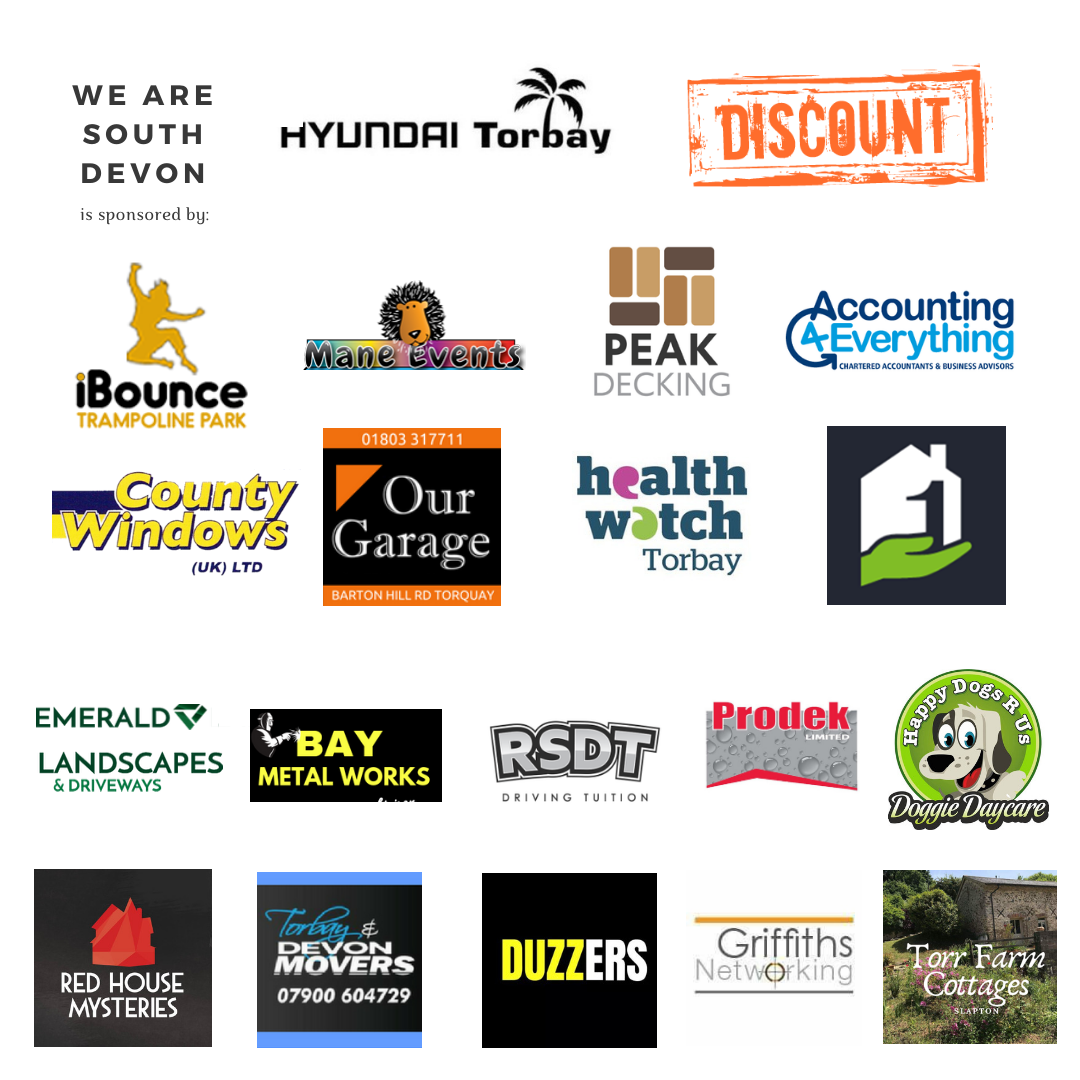 You can join us on our social media pages, follow us on Facebook or Twitter and keep up to date with whats going on in South Devon.
Got a news story, blog or press release that you'd like to share or want to advertise with us? Contact us