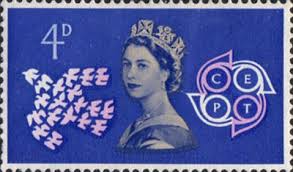 On September 18, 1961, Torquay was the proud host of the Second European Postal and Telecommunications (CEPT) Conference. Fair enough, this doesn't sound too exciting or, let's face it, even remotely interesting – except for one thing. For some long-forgotten reason, to mark this now pretty much forgotten occasion, the Post Office decided to issue a series of Torquay postage stamps.
As any twentieth century schoolboy would know, postage stamps were first used on 6 May 1840, with the introduction of the world's first adhesive Penny Black and Two Pence Blue. Until 1924, all British stamps depicted only the portrait of the reigning monarch, with the exception of the 'High Value Sea Horses' stamps issued in 1913, which were twice the size of normal stamps with an added pictorial design.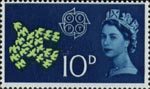 In 1924, however, the first commemorative stamp was issued for the British Empire Exhibition. There were then occasional issues over the next thirty years and, from the 1960s, six to nine sets of commemorative stamps were issued in most years. Hence, the Torquay commemoratives.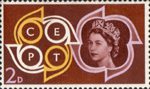 Yet, while other commemoratives celebrated significant and memorable events such as the Battle of Britain or the 1966 World Cup (pictured below), Torquay made its name amongst the international philately community for hosting a bloody conference!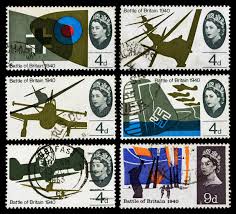 And the stamps themselves don't give much of a clue as to the occasion they were apparently celebrating. Designed by T. Kurperschoek, the 2 pence, 4 pence, and 10 pence, stamps feature formation-flying doves and the emblem of the CEPT.  But, if you didn't know that CEPT stood for the 'Conference of European Postal and Telecommunications', you would probably have no idea what the stamp was commemorating unless you asked a particularly knowledgeable postman.
But, as 7,614,480 were issued, they don't cost a lot if you're an obsessive  Torquay memorabilia collector.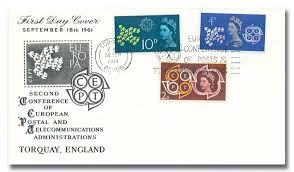 And now sadly, stamp collecting – once every non-athletic boy's hobby – has gone into decline, though there are still many enthusiasts across the Bay.
So damn you X Box for ruining a fine hobby! Now all pubescent boys  can do in their bedrooms is watch educational nature documentaries on the interweb…