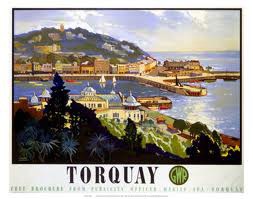 Here in Torquay we like to think of ourselves as being welcoming to tourists. However, this wasn't always so. For example, back in September 1926 two local men stood trial for inflicting serious bodily harm on Clifford E Skitt, a chauffeur of Buckingham Street, Westminster.
Torquay Police Court heard that Clifford experienced an assault described as an "unprovoked and dastardly outrage on an undefended man". This was "one of the most brutal and ruffianly the Bench had ever had before them".
The two accused were labourer Joseph Jones and auxiliary postman Charles Brown, both of Happaway Court. The victim, a "highly respectable married man with a wife and one child… whilst walking quietly along the Strand was suddenly set upon and knocked down by the defendants."
In court Clifford said that he was making his way towards the Imperial Hotel where he was staying. As he walked along the Strand he, "noticed two young men walking in front of him. When he got level with them, one of them gave him a severe blow in the eye, and he fell down stunned. When he came round and got up, Jones, who appeared to be helping him, gave him a blow in the face."

Police Sergeant Potter found the two defendants at 11.30 later that night on Torre Abbey Sands. After first denying they had been in the Yacht Hotel, Brown said, "I don't know about an assault, but I punched a Nancy boy. He wanted me to go for a walk and I hit him".
Brown's later written statement read, "The man I hit is more of a woman in disguise than a man. I hit him with my fist, coming from the Yacht Hotel, and I know he fell over. The only reason I punched him was because he asked me to go for a walk with him."
Jones didn't help his defence by stating, "One of the Nancy boys said to me 'Would you like to go for a walk with me, love', and Brown hit him. That is all. We plugged him, and the hospital is the place for a man like that".
Brown was fined £5 or 21 days imprisonment with hard labour. Jones already had a criminal record, having served a month's imprisonment in Brighton for receiving stolen property. Accordingly, he was sent to prison for six weeks with hard labour.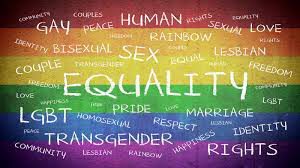 The sentences given to Brown and Jones were probably associated with their threat to general public order. They further involved the crime of working class violence carried out by locals against a respectable tourist who had the ability to afford to stay at the Imperial. On the other hand, it's worth noting that Clifford was under just as much threat of arrest and imprisonment as were his two assailants.
Homosexuality was a crime until as recently as 1967, when the Sexual Offences Act was passed by the Labour government under Prime Minister Harold Wilson. The act decriminalised homosexual acts "between consenting adults in private", though it wasn't until 1994 that the age of consent for gay men was reduced to 18, and then to 16 in 2001.
Throughout the 20th century many thousands of gay men were assaulted, blackmailed, prosecuted, sentenced to prison and shamed – including Alan Turing, who helped break the Enigma code, and who committed suicide shortly after his prosecution.
Depressingly, the discrimination and abuse still hasn't ended. Indeed, the number of homophobic attacks reported to police leapt by nearly a quarter last year.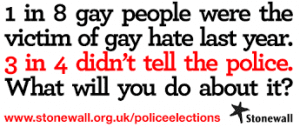 Forces in England and Wales recorded 5,597 hate crimes against gays and lesbians in 2014-15, a rise of 22 per cent on the previous 12 months. The spike in violence and abuse based on victims' sexual orientation emerged in Home Office statistics revealing a continued rise in offences which are classified as "hate crimes".
A spokesperson for the gay rights group Stonewall said that it was a sign of progress that victims were more willing to go the police. But she added: "It's shocking that many lesbian, gay, bi and trans people still face violence, intimidation and threats simply because of who they are. These figures show there is still much work to do before everyone is accepted without exception."